Security Insights for Linux, macOS and Containers | osquery tutorial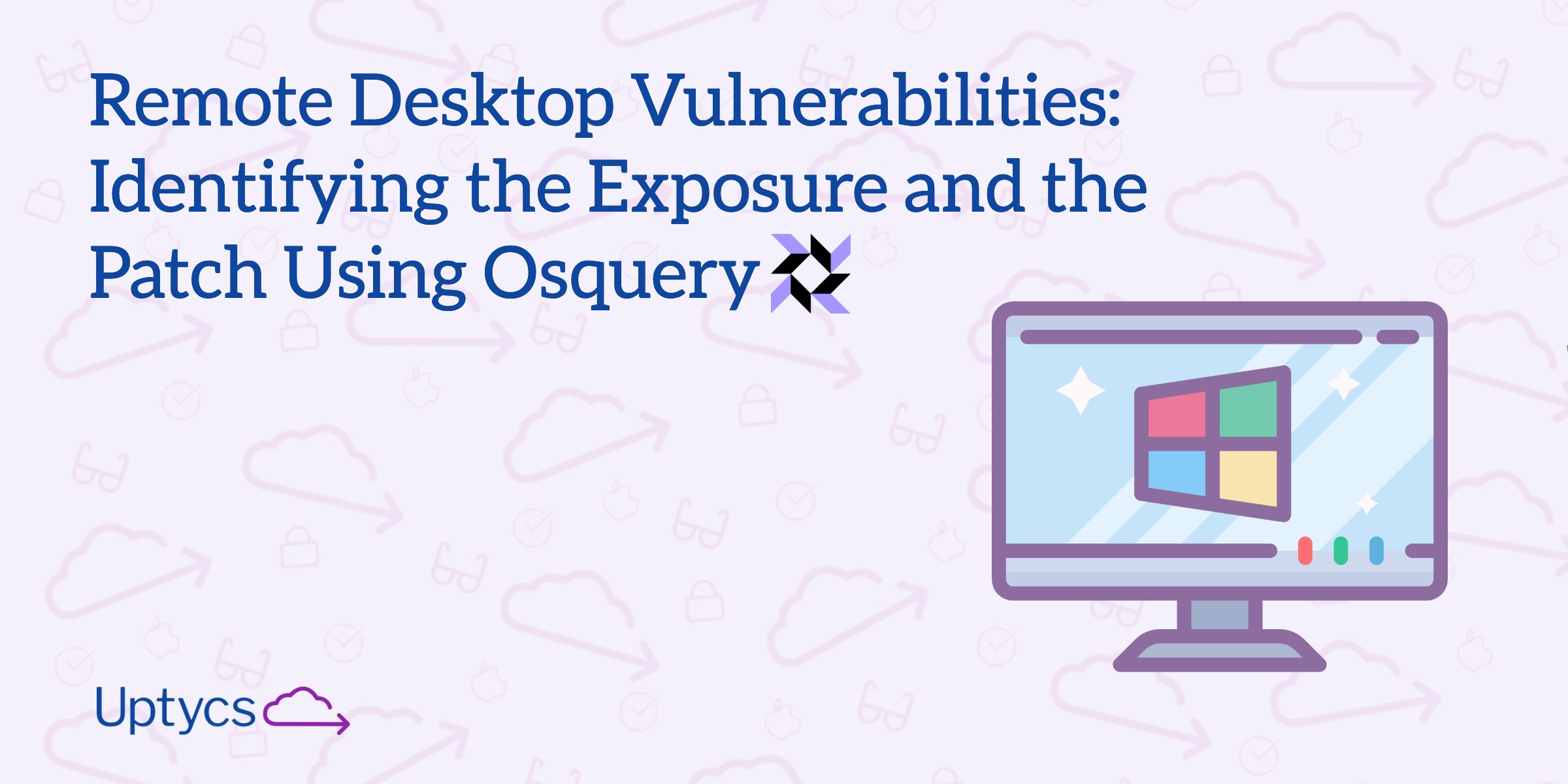 [Updated June 5th] Patching for the CVE (CVE-2019-0708) vulnerability (referred to as BlueKeep) appears to have been slow, according to Rob Graham among others. One security expert, Ryan McGeehan (@Magoo), with experience in modeling vulnerability exploit probability and has done just that with the BlueKeep security flaw.
His concerning summary concludes:
"Chances are about even ( 47.62%)

for "in the wild" BlueKeep exploitation to be observed between now and end of June."
Follow the outline below to check your exposure using osquery.
Microsoft released an important patch to the remotely exploitable Remote Desktop Services (RDS) vulnerability. This vulnerability does not require any authentication and allows an attacker to run code remotely. Expect public exploits to start appearing soon.