The Uptycs team is honored to announce our inclusion in the G2 Fall 2023 Reports (Grid® Report for Cloud Security, Relationship Index for Endpoint Detection & Response (EDR), Relationship Index for Cloud Security).

Uptycs was named as a High Performer and Easiest to Do Business With, as reviewers ranked the platform 9.5/10 for Ease of Setup and 9.2/10 for Quality of Service, outpacing competitors across multiple cloud security and EDR categories.

G2's reports represent a definitive ranking of the top software companies and products across the globe. As a highly trusted source for technology reviews, G2 combines verified customer feedback, social media opinions, and other online data sources to score software and services for their quarterly Grid reports. Technology buyers can use the Grid® to help them quickly select the best products for their businesses and to find peers with similar experiences.

In addition to recognizing Uptycs for its ease of use, implementation, deployment, and quality of support, users also noted the platform's strengths in providing real-time threat intelligence, vulnerability insights, and better threat hunting capabilities — all in one place.


Uptycs solves the problems of actionable runtime threat and vulnerability insights and threat hunting capability. The structured threat intelligence layers on top of system query interfaces (osquery, kubequery, and cloudquery), and I also like the vulnerability detection on workstation operating systems and software.
Uptycs is Easiest to Do Business With for Cloud Security and EDR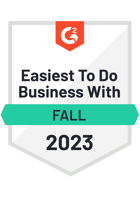 Uptycs ranked highly on G2's Relationship Index Reports, which are aggregated from several data points collected from verified user reviews to provide unique value during the software evaluation process.

In multiple reviews, Uptycs users touted the ease of use when it comes to accessing the insights needed across their organization's infrastructure to secure endpoints where code is developed, all the way to the cloud where applications are deployed.
It's tough to find an EDR with decent support for Macs, there's plenty of options for Windows, but if you're in a hybrid environment, you're likely to notice the difference between endpoint systems. Uptycs supports Windows/Mac/Unix equally with a full set of detections for each.
A High Performer for securing your multi-cloud and hybrid environments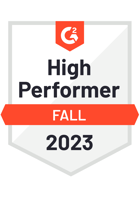 One of the biggest themes that emerged from our customers' reviews spoke specifically to Uptycs' capabilities compared to other vendors. One anonymous user review noted that this organization "transitioned to Uptycs from another industry behemoth which not only reduced costs but more importantly, Uptycs' osquery-based intelligence digs deeper for more impact."

This reviewer also stated, "Our Uptycs experience - from the product to the people - has been excellent." And when asked about what they disliked, they replied, "Not a single thing."

As another reviewer stated, "Because of the extensibility of osquery which Uptycs is built on, the near 1:1 parity of capabilities in a diverse tech stack environment makes this one of the preferred tools in your cyber tech stack. Being able to be confident in the data you get from Windows, Linux, and OSX puts Uptycs ahead of other EDR options."
Uptycs provides fantastic visibility and insight into macOS endpoints, powered by an osquery-based deployed agent. This has given our security operations team significant extensibility points to build custom detections and rules.
Analysts also agree - Uptycs is a leader in cloud security posture management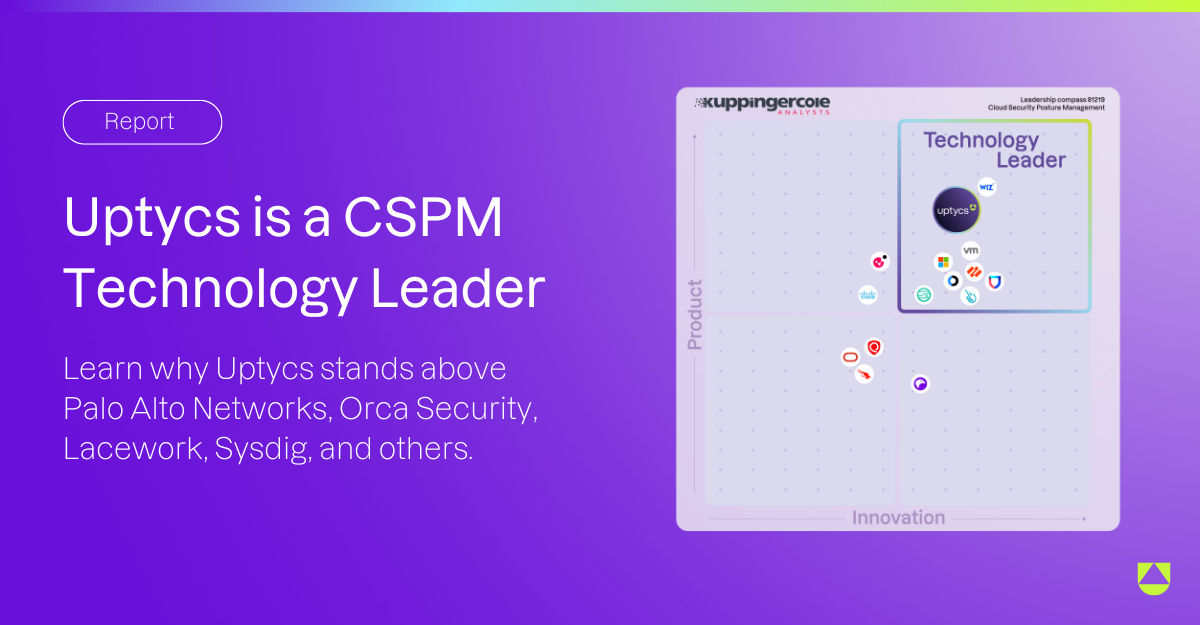 Download our latest analyst report to learn how Uptycs can help you achieve security operations excellence
Read more Uptycs reviews from cybersecurity leaders
Our users range from DevSecOps and Security Engineers in the trenches to InfoSec leaders in the C-Suite — all who have recognized there's a better way to unify their data all in one place. You can read firsthand from your peers in these customers' stories.

Are you ready to learn more about how Uptycs can shift up your cloud security posture? Schedule a time to connect for a demo of our technology now.