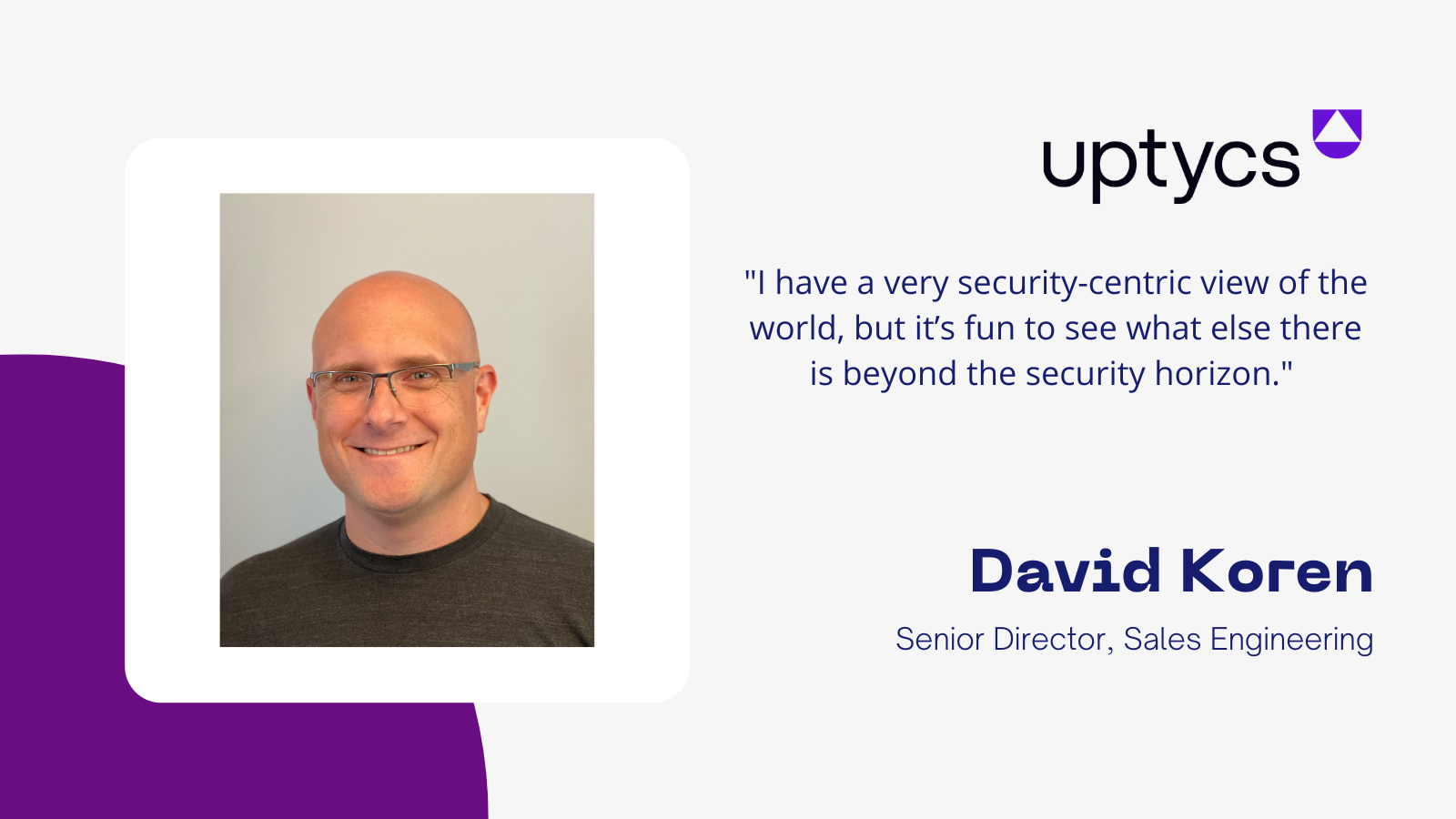 A day into AWS Re:Invent 2022, we took some time with our Senior Director of Sales Engineering, David Koren to see what he's most excited about for the event.
Will this be your first time at AWS re:Invent? Have you seen any major changes to sessions, topics, or the conversation while attending over time?
This will be my fourth. I have mostly been in the exhibit hall. The vendor side of it certainly has seen a bit of change. The kind of growth and the number of vendors, the type of vendors, there has been a big shift in the security world since I started going. We were one of few security vendors there and it was much more traditional. Now security is a very well defined field and that's kind of fun to see.
Is there anything specific that you're excited about seeing and doing while you're at re:Invent?
The cynical side of me says leaving as soon I can Friday morning, but no, all jokes aside, I am looking forward to reconnecting with a bunch of colleagues, especially this year. Since we haven't had a proper re:Invent since 2019, reconnecting with a bunch of people and looking forward to the kinds of announcements and product advances that AWS always makes at AWS re:Invent. And it's fun. Just to see what else is out there in the ecosystem, right? You know, I have a very security-centric view of the world, but it's fun to see what else there is beyond the security horizon.
When you say you have a cybersecurity-centric view of the world, can you expand?
Yeah, I've been in cloud security for the last five years. So you know, starting with Divvy Cloud, Wiz, and now here, my last five years have been all around cloud security in one way or another. So you know, a lot of the technology, I read about everything, I've sold everything, my attention cloud-wise has always been security focused. Innovative concepts or different concepts, new technologies. AWS is always adding more awareness to our space and I'm always curious to hear about that. It's hard. AWS re:Invent is so broad and there's so much going on. With re:Inforce it's really cool because it's entirely security focused, and getting to hear about some of the advancements they're going to be talking about - everything is security. Whereas here at AWS re:Invent they're going to be talking about developer platforms and the latest thing that has nothing to do with us and it's cool from a geek perspective but it doesn't impact my daily life at all. But still very interesting.
If you were to picture cybersecurity five years from now, what do you think it will look like?
I think it's going to be much more of a consolidated view rather than disparate tools. The consolidation of vendors and capabilities for a much more holistic view over your entire security stack, and as a security operator not having to log into multiple tools to get different views and try to pull it together manually. The security world and the vendors will do a better job of pulling that together into a single place and I think we're seeing that direction now.
Sure, and we're certainly moving in that direction.
We are. I will admit my bias in that but that's definitely a part of the reason I joined Uptycs is because I see that is what we're doing. Yeah. It's exciting.
Come see us at booth #3352 at AWS re:Invent!