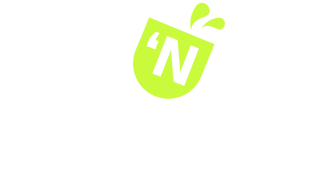 So you're headed to AWS re:Inforce? Say no more–we've got what you need.

The cloud has revolutionized the way businesses operate, enabling them to scale, innovate, and stay agile in an increasingly digital world. However, with this transformation comes the need for robust security measures to protect sensitive data and infrastructure.

To address these concerns and foster a community dedicated to cloud security excellence, Amazon Web Services (AWS) presents AWS re:Inforce. Scheduled to take place on June 13-14, 2023, in Anaheim, CA, this highly anticipated event brings together industry experts, security professionals, and cloud enthusiasts to share knowledge, exchange ideas, and explore the latest trends in cloud security. Additionally, you're likely to walk away with unique swag (more on that later) and a smile on your face.

We've gathered all the need-to-know information and compiled it conveniently for you. Whether you're a first timer or veteran, there's something key for you here.
Empowering the Cloud Security Community
AWS re:Inforce is an immersive and educational experience that empowers attendees with the tools, knowledge, and insights they need to navigate the complex landscape of cloud security. Whether you're a seasoned secops pro, or just beginning your cloud journey, this conference caters to all skill levels and provides valuable opportunities for networking, learning, and growth.
Industry Experts
One of the highlights of AWS re:Inforce is the lineup of keynote speakers and industry experts who will share their expertise and insights. From AWS executives to renowned security professionals, the conference promises thought-provoking sessions that delve into the latest cloud security strategies, best practices, and emerging technologies. Attendees can gain valuable insights from these influential figures, helping them stay ahead of the curve in an ever-evolving threat landscape.

Let's nerd out!
Educational Sessions, Interactive Labs & Workshops
The event offers a diverse range of educational sessions and hands-on workshops, covering a wide array of cloud security topics. These sessions are tailored to address the needs and interests of attendees, regardless of their level of expertise. Whether you're interested in learning about identity and access management, network security, compliance, or threat detection and response, there will be sessions that cater to your specific interests.
Networking!
One of the most valuable aspects of attending AWS re:Inforce is the opportunity to network with like-minded professionals, security experts, and AWS partners. The conference provides dedicated spaces and events for networking, fostering connections that can lead to valuable collaborations, partnerships, and the exchange of ideas. Engaging with peers from diverse industries and backgrounds offers a unique chance to gain insights from different perspectives and build a robust professional network.

This isn't your typical happy hour. Because happiness shouldn't be limited to just one hour, and a premium hosted bar doesn't drink itself!

Grab an IPA all day, monitor your lagers, wine a bit with us, or take a pitcher. It will last longer.

Event Details:
Date: Tuesday, June 13th 2023
Time: 3:00 PM - 5:00 PM
Location: Uptycs Booth #552 Hall A
The Expo Hall
The expo hall at AWS re:Inforce is an essential component of the event, showcasing the latest innovations, products, and services from AWS and its partners. Here, attendees can explore cutting-edge security solutions, engage in hands-on product demonstrations, and connect directly with experts to discuss their specific security challenges. The expo hall is a hub of innovation, enabling attendees to stay updated on the latest trends and discover new tools that can enhance their cloud security posture.
The Uptycs Booth
You didn't think we'd let you get away without a full on nerd experience, did you? That's right, this year at re:Inforce you can once again find a version of the RSA-famed Uptycs Nerd Wall, at booth 552 in Hall A. We're partnering with a small business, a comic book shop, and bringing you an exciting selection of comics, vintage items, and as always, epic Lego sets. Come by to spin to win, and grab a demo with one of our expert team while you're there!
Things to Do in Anaheim, California
Disneyland Resort: No visit to Anaheim is complete without a trip to Disneyland Resort, the iconic theme park that has been enchanting visitors since 1955. Explore the original Disneyland Park or venture into the adjacent Disney California Adventure Park for thrilling rides, live entertainment, and magical encounters with beloved Disney characters.
Disney's California Adventure Park: This park offers a unique blend of classic Disney charm and California-inspired experiences. From the high-octane Incredicoaster to the dazzling World of Color nighttime spectacular, there's something for everyone at Disney's California Adventure.
Downtown Disney District: Even if you're not visiting the theme parks, the Downtown Disney District offers a lively atmosphere with a mix of shops, restaurants, and entertainment options. Enjoy a meal at one of the many dining establishments, browse unique boutiques, or catch live performances.
Honda Center: For hockey enthusiasts, head to the Honda Center to watch the Anaheim Ducks in action. The arena also hosts a variety of concerts and events throughout the year, making it a hub of entertainment in Anaheim.
Anaheim GardenWalk: This outdoor shopping and entertainment complex boasts a vibrant mix of shops, restaurants, and entertainment venues. Explore the diverse culinary offerings, catch a movie at the state-of-the-art cinema, or test your puzzle-solving skills at an escape room.
Muzeo Museum and Cultural Center: Dive into Anaheim's rich history and culture at the Muzeo Museum and Cultural Center. The museum features rotating exhibits that showcase art, history, and cultural heritage, providing an educational and immersive experience for visitors of all ages.
Yorba Regional Park: Take a break from the hustle and bustle of the city and enjoy the outdoors at Yorba Regional Park. This expansive park offers picnic areas, hiking trails, and serene lakes, providing a peaceful retreat for nature lovers.
Flightdeck Flight Simulation Center: Experience the thrill of being a fighter pilot at Flightdeck Flight Simulation Center. Step into the cockpit of a realistic flight simulator and test your skills in various simulated scenarios. It's an exhilarating adventure that aviation enthusiasts and adrenaline junkies will love.
Anaheim Packing District: Located in the heart of downtown Anaheim, the Packing District is a culinary hotspot housed in a historic citrus packing house. Explore a variety of eateries, from gourmet food stalls to trendy restaurants, and savor delicious cuisine from around the world.
AWS re:Inforce 2023 is set to be an unmissable event for anyone invested in cloud security. With its impressive lineup of speakers, diverse educational sessions, hands-on workshops, and ample networking opportunities, the conference offers a comprehensive platform for learning and growth. By attending AWS re:Inforce, security professionals, industry experts, and cloud enthusiasts can equip themselves with the knowledge, skills, and connections necessary to address the ever-evolving

Wanna make your re:Inforce experience even better? Book a meeting with our team to see why there's so much buzz around our unified CNAPP and XDR solution! Learn how you can eliminate silos, strengthen your security posture, and detect and respond faster.