The realm of cybersecurity is constantly evolving, and staying ahead of emerging threats is crucial for organizations of all sizes. To gain invaluable insights and strategies to combat the ever-growing security challenges, the Gartner Security and Risk Management Summit in National Harbor, MD from June 5th to June 7th, 2023, is an event that should not be missed. This highly anticipated gathering brings together leading security professionals, industry experts, and technology providers, providing a platform to exchange ideas, learn from best practices, and shape the future of security.
A Dynamic Agenda
The Gartner Security and Risk Management Summit boasts a comprehensive agenda that covers a wide array of topics, catering to professionals at every level of security expertise. From CISOs and security leaders to risk management practitioners and technical security teams, participants will find sessions tailored to their specific needs.

The summit kicks off with inspiring keynote presentations from renowned industry thought leaders, who will share their insights and vision for the future of security. These keynotes set the tone for the event, igniting the participants' enthusiasm and sparking discussions on innovative security approaches.

Throughout the conference, attendees can choose from a diverse range of sessions, panel discussions, and workshops covering various aspects of security and risk management. Topics may include:
Next-generation threat intelligence and advanced persistent threats (APTs)
Cloud security and securing hybrid environments
Zero trust architecture and its implementation
Artificial intelligence and machine learning in cybersecurity
DevSecOps and integrating security into the development lifecycle
Securing the full modern attack surface
Uptycs Featured Session:
Juggling multiple security tools and debating spend between endpoint, container, and cloud solutions is something that security practitioners often wrestle with. But it doesn't have to be that way.

Check out our session Stopping a Golden Thread Attack: Security from Laptop to Cloud by Uptycs' Senior Director of Solutions Engineering, David Koren...
Location: Exhibit Showcase Theater
Date: Wednesday, June 07, 2023
Time: 12:55 PM - 01:15 PM EDT
What: Stopping a Golden Thread Attack: Security from Laptop to Cloud Session
Abstract: Security leaders have had to choose between endpoint, container, and cloud security solutions for far too long. Your developers are a target, and if you can correlate information between their laptops and their cloud activity you can unlock a new level of security visibility and protection. In this presentation, we explain how to use one tool to secure everything, from laptop to cloud.
View the full agenda.
Networking Opportunities:
Beyond the educational sessions, one of the key benefits of attending the Gartner Security and Risk Management Summit is the opportunity to connect and collaborate with industry peers and experts. The conference facilitates networking through various means, including dedicated networking sessions, interactive roundtable discussions, and social events.

Attendees can exchange ideas, share experiences, and learn from the success stories and challenges faced by others in the industry. Building a strong network of like-minded professionals can prove invaluable in navigating the complex security landscape, as it allows for ongoing collaboration and the exchange of best practices.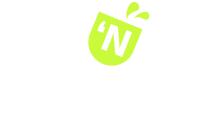 Location: Rosa Mexicano, 153 Waterfront St, Oxon Hill, MD 20745
Date: Tuesday, June 6
Time: 7:30 PM - 10:00 PM ET
What: Tequila tasting and signature cocktails
Signature cocktails: XDRgarita | Tequila CNAPPrise
Tequila tasting: CASA DEL SOL TEQUILA - 1) BLANCO, 2) ANEJO, 3) REPO
Food: Guacamole & chips + self-serve taco & quesadilla station
Technology Showcase:
The summit features a vibrant exhibition hall where leading technology and service providers showcase their latest innovations and solutions. This provides attendees with an opportunity to explore cutting-edge security technologies, gain insights into emerging trends, and evaluate potential partners to meet their organization's unique security needs.

The exhibition hall also hosts interactive demonstrations, product presentations, and one-on-one meetings with vendors. This hands-on experience empowers attendees to assess solutions firsthand, ask questions, and make informed decisions about implementing new security technologies.

Meet the Uptycs team at booth 121 to witness Uptycs in action. Our cyber experts will be ready to answer all of your questions and conduct live product demonstrations. After soaking up all things CNAPP + XDR, you'll be entered to win a Nerd Wall Collectables Kit with over 20+ items valued at $1,000! And if that's not enough, you'll even walk away with a novelty comic book to take home and 'nerd out' on. Cool stuff, right?
Gaining Gartner's Insight:
As one of the world's leading research and advisory companies, Gartner brings unparalleled insights into the security and risk management domain. At the summit, attendees will have the opportunity to interact with Gartner analysts and receive personalized guidance through one-on-one meetings or analyst-led sessions.

These interactions provide a unique chance to tap into Gartner's research and expertise, enabling participants to align their security strategies with the industry's best practices and emerging trends. Gartner's involvement ensures that attendees leave the summit with actionable insights that can be immediately implemented in their organizations.
Enjoy National Harbor:
While attending the Gartner Security and Risk Management Summit in National Harbor, MD, from June 5th to June 7th, 2023, you'll have the opportunity to not only expand your professional knowledge but also enjoy the vibrant surroundings of this beautiful waterfront destination. Be on the lookout for some Uptycs branding as you walk National Harbor, and experience these exciting activities and attractions:
Waterfront Activities: National Harbor's location along the Potomac River offers a host of enjoyable water-based activities. Take a scenic boat tour along the river, rent a paddleboard or kayak to explore the waterways, or simply relax by the waterfront and enjoy the stunning views.
Capital Wheel: Get a bird's-eye view of the National Harbor and its surroundings by taking a ride on the Capital Wheel. This iconic observation wheel stands 180 feet tall and provides breathtaking panoramic views of the area. Marvel at the beauty of the cityscape, river, and nearby landmarks while enjoying a memorable experience.
Shopping and Dining: National Harbor boasts an array of shopping options, from well-known brands to unique boutique shops. Explore the waterfront area and indulge in some retail therapy, finding everything from fashion and accessories to home décor and souvenirs. After a day of shopping, savor a delectable meal at one of the many restaurants offering diverse cuisine options, ranging from fine dining to casual eateries.
MGM National Harbor: If you're feeling lucky or want to experience some world-class entertainment, head to the MGM National Harbor. This premier resort and casino features a wide range of gaming options, live performances by renowned artists, and exceptional dining experiences. Whether you try your luck at the tables or enjoy a spectacular show, the MGM National Harbor offers a memorable evening of entertainment.
The Awakening Sculpture: A visit to National Harbor wouldn't be complete without experiencing "The Awakening." This renowned outdoor sculpture depicts a massive, partially buried giant awakening from the earth. Explore the sculpture and take memorable photos as you interact with the giant's various body parts.
Sightseeing in Washington, D.C.: National Harbor's proximity to the nation's capital presents a unique opportunity to explore the iconic landmarks and historical sites of Washington, D.C. Take a short trip across the river to visit the White House, the National Mall, the Smithsonian museums, and other significant attractions. Immerse yourself in the rich history and vibrant culture of the United States' capital city.
The Gartner Security and Risk Management Summit is a must-attend event for security and risk management professionals seeking to stay at the forefront of the industry. Through a carefully curated agenda, networking opportunities, and exposure to the latest technologies, attendees gain valuable knowledge and tools to address the complex challenges of today's cybersecurity landscape.

By participating in this summit, professionals can enhance their understanding of emerging threats, discover innovative security strategies, and forge connections with industry peers and experts. With the rapid pace of technological advancements and evolving threat landscape, the knowledge gained at this event can prove invaluable in safeguarding organizations and mitigating risks.

Mark your calendar for the Gartner Security and Risk Management Summit from June 5th to June 7th, 2023, in National Harbor, MD, and embark on a journey of learning, collaboration, and exploration to unlock the future of security and risk management.