If you're planning on attending the AWS re:Inforce event in Boston in a few weeks, we're excited to welcome you to our hometown. That's right, Uptycs is a part of the thriving tech startup community here in Mass, and our offices are located just west of the city in Waltham (the only town in New England where you actually pronounce the "-ham" part instead of condensing it to "-um"".
Naturally, as a company made up of mostly New Englanders and long time residents, we're proud of our hometown and want to ensure visitors have a great time while you're here. So we figured we'd put together a handy visitors guide to ensure you all get maximum enjoyment out of your week here.
Know Before You Go
AWS re:Inforce will be held in the Boston Convention Center, located in the Seaport District - our newest, shiniest commercial district, and a major hub for the trendiest Bostonians. It's also VERY close to Boston's Logan airport where you'll be touching down. Bonus!
Just a helpful tip here. This summer there is construction on the Sumner Tunnel that connects the two sides of Boston. While it doesn't directly affect a trip to the airport (which uses the Ted Williams Tunnel), a lot of traffic heading to East Boston is being rerouted through the airport, so make sure you plan extra time to both get to the conference and to make your flight home.
One of the easiest ways to get to Logan is the Silver Line on the T, which you would think is a subway but is actually a bus. You can hop on at The Design Center stop, and from there it's a short trip to the airport. You can also take the Blue Line to the airport from Bowdoin or State Street, but it's a little difficult to get to from Seaport. There is technically ferry service between Logan and Seaport/Financial District, but it's very sporadic and only makes a few trips per day.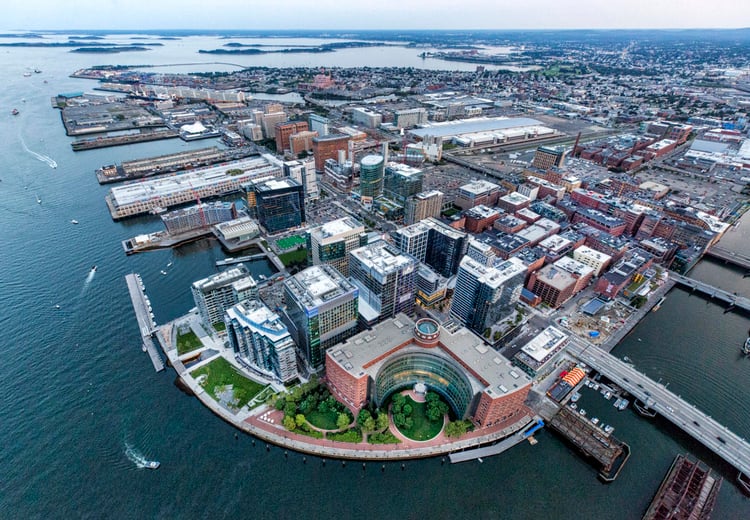 Getting Around
We'd highly recommend NOT driving, especially since Re:inforce is in a very dense area of the city. Famously, Boston as a city long predates the automobile, and TBH even locals can find trying to get around confusing and most of us don't own cars (or at least didn't when we lived in the city). So you're in luck! The Seaport neighborhood is very walkable, and due to loads of recent investment, one of the cleanest and most easily navigable parts of Boston!
If you're venturing further afield, we'd recommend just using cabs or Ubers instead of renting a car, or getting around on Boston's T transit system (fun fact: It's the first and oldest public transit system in America.) More on using the T below.
Eating
When most people visit, they want to go to the iconic Union Oyster house or some of the other restaurants in the North End. We get it, it's pretty and quaint there, with cobbled streets and Olde New England charm. But if you want the true New Englander seafood experience, head to Summer Shack in Back Bay.
Is it fancy? No. Is it delicious? Yeah it is, kid. Summer Shack is one of those iconic places that conjures instant nostalgia in anyone who grew up in Mass or Rhode Island, and is on the "we gotta go at least once this summer" list every year. If you're after more upscale fare, Legal Seafood is always great, and Mooncusser is making waves in the revitalized Boston food scene.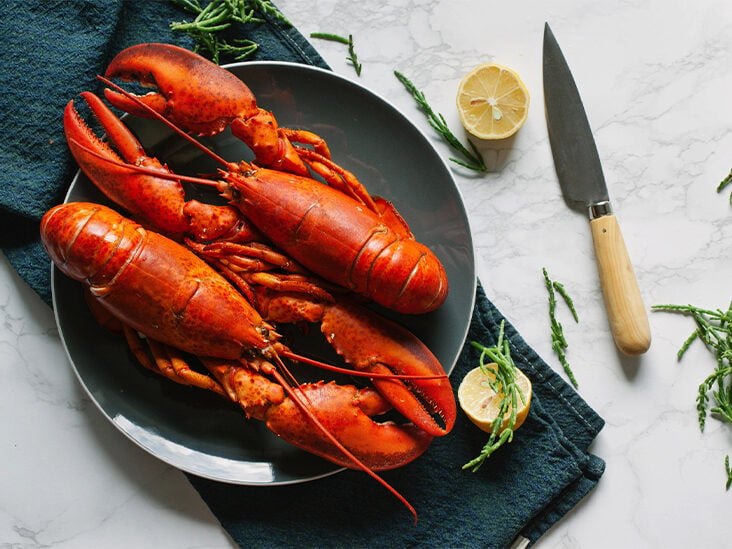 We'd also like to add that there's more to Boston cuisine than seafood. North Shore roast beef sandwiches are an underappreciated classic, and if you're into ramen, Oisa and Santouka offer amazing noodle bowls from tiny hole-in-the-wall counters (Oisa also shares a space with an amazing Tiki Bar).
The North End also offers world famous Italian cuisine with probably close to 20 top-notch restaurants to choose from in a 5 block radius– L'Osteria is a classic spot that's been there forever and never disappoints. If you're after something sweet, we'd recommend cannolis from Mikes in the North End, or a Del's lemon ice from any of the carts you'll find along the waterfront in Seaport.
Fun Stuff To Do…
Summer is a truly great time to visit Boston, with plenty to see and do.
If You Want to Stay Close
There's a multitude of things to do right in Seaport - the Institute of Contemporary Art will be having its weekly Free Thursday Night on July 28th and Seaport Sweats has free outdoor yoga right next door. If you want to dip in the local beer scene, Trillium Brewing's flagship beer garden is just a 10 min talk from the Convention center. There's also the Cisco Brewing Outdoor Popup around the corner if you want to keep it cas(ual). There's the traditional tourist activities, like a walk around Boston Common and a trip to the North End to see historic sites like Fanuel Hall or the Olde North Church (who remembers how many lanterns were hung there?). But what most visitors don't realize is that Boston is a small enough city that you can easily do your own walking tour.
The Boston Freedom Trail is well marked within the city, and can be easily followed for a tour that will take just a few hours. It will take in most of the historic sites in the North End, and then continues past the State House to Boston Common. Roughly along the route on The North End you'll find The Black Rose with live Irish music most nights (as well as a bizarrely excellent breakfast in the mornings)….and if you're feeling much more adventurous, next door is The Hong Kong where you can enjoy terrible karaoke and a scorpion bowl (one usually precedes the other), while around the corner from the State House is Teddy's on the Hill– perhaps the last of the old school Boston basement bars…imagine what Cheers was like before they made a TV show around it. The route then continues down to the Old State House and then to the Common. Guided tours are available, but the beauty of doing it on your own is you can always stop at any point when you've seen enough and do your own thing.
A cruise around Boston Harbor is always fun if you have the time. There are also several brewery walking tours available. Summer is the ideal time to do one, since Trillium now has their beer gardens open and all is right with the world. If you find yourself with an afternoon to kill, the New England Aquarium is one my favorite spots in the world, with a gigantic fish tank housing a huge sea turtle named Myrtle, as well as some mesmerizing jellyfish displays.
If You're Feeling Adventurous
Taking the T is a great way to experience all that Boston has to offer. The conference will be closest to the Red Line, which will take you across the Charles River to Cambridge, where you can check out the Harvard campus, or continue further north to Porter Square and Davis Square– fun and quirky neighborhoods with interesting restaurants and shops. Venturing to Porter Square also drastically increases your odds of having an encounter with Keytar Bear, which will become a treasured memory for the rest of your life.
From the Red Line you can also transfer to the Green Line. Not only will this afford you the exciting opportunity for an "only in Boston" experience of needing to walk across actively in use subway tracks to get to another platform, but you'll also head out towards Back Bay and Fenway. Just a word of warning: there are actually four different green lines (yes, you read that correctly). For Back Bay, you want to make sure you get on the Heath St. (E) green line and get off at either Copley or Prudential.
For Fenway, make sure you're on the Riverside (D) line and get off at Kenmore (in case you weren't already confused, the Fenway stop is about…5 blocks from Fenway, while Kenmore is basically across the street). Back Bay is home to the famous shopping district on Newbury street and Copley Square, as well as truly excellent restaurants like Rochambeau and Dillon's. Fenway is home to..well…Fenway Park, but also has a thriving bar scene with some hidden gem restaurants like Hojoko.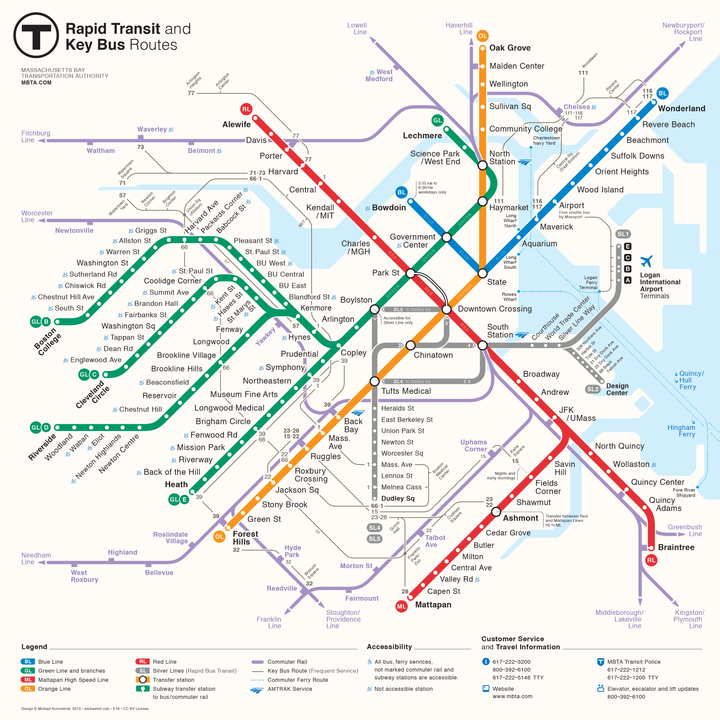 Know How to Place Your Dunks Order
You would think that in one of the most notoriously cold and harsh climates in the United States that you could just order a coffee and it would automatically come hot– but in that you would be mistaken my friend. Somewhat perversely, most New Englanders prefer a drink that is generally used to warm and comfort in cold climates in an iced format with tons of cream and sugar, served in an extra large cup. Before you ask, if it's cold the pro move is to ask for a hot coffee cup to put over the iced coffee cup to protect your digits. So when you make your Dunks order, be prepared to be VERY specific about what exactly it is you want.
For example, if you want your coffee hot and plain and any size other than large, that would be "medium hot black coffee".
If you'd like it iced but with less sugar than usual "large coffee, no cream, easy sugar".
I'm currently unsure if Dunks offers small coffees, but it's entirely possible. It's also rumored that nobody has ever ordered a Dunk-a-chino in the Providence-Boston-Nashua corridor.
While Dunks is the defacto national drink of New England, if for some reason you find yourself outside of Boston proper during your stay, it's also worthwhile to check out Mary Lou's (excellent coffee, so-so pastry) and Honey Dew (EXCELLENT donuts, the coffee is ok).
Don't Drop Your R's
Let's just get this out of the way right now. Doing a bad Southie accent or quoting Good Will Hunting is a good way to ensure you'll irritate any locals and get yourself ignored by any bartender or server. You can't park your car on Harvard Yard (quite literally, actually). Charlestown is not home to generational bank robbers, and Southie has long since been gentrified and redeveloped.
Boston is a long way from what you see in the movies…but it's a city like no other with its own unique history, culture and vibe, and it's got a lot to offer to the open-minded visitor. In short, just be respectful when you're here, and you're guaranteed to have a great time.