Managed Detection and Response Services (MDR)
Your security is
our priority
Experience total peace-of-mind with round-the-clock, fully managed threat detection and response services (MDR) across your entire attack surface. Seamlessly extend your in-house security with Uptycs Managed Services.
Managed cloud security
tailored to your needs
You keep working. We'll keep you secure.
Stay focused on what matters. Managed Protect strengthens your security ops and continuously contains potential threats, so you're free to get things done.
24x7 monitoring and response with our expert MDR team for on-prem and cloud systems
Remote containment of compromised systems
Customer-specific threat hunting with Uptycs Global Intelligence Collection
Real-time reporting on active threats and high-criticality vulnerable systems
Auto-tuning of customer-based detection rules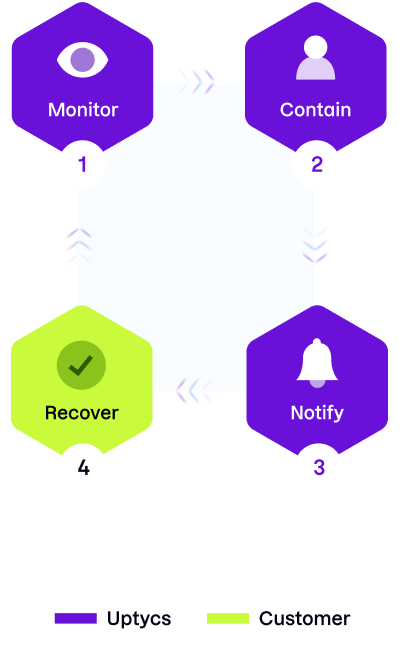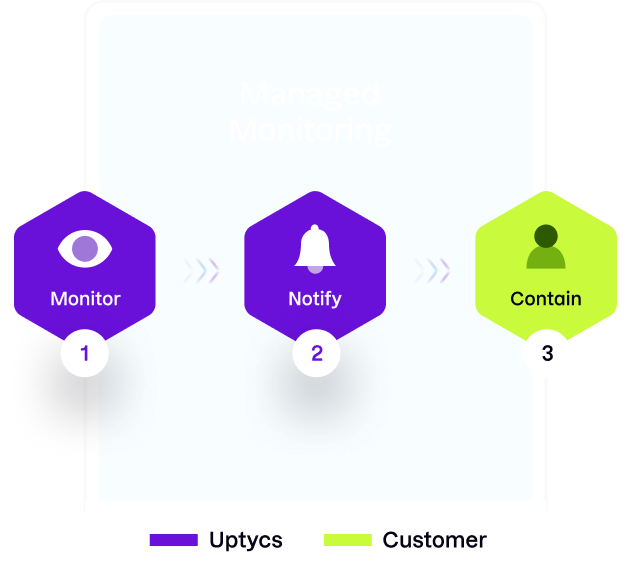 24/7 Managed Monitoring for dynamic protection
Our seasoned security squad is always ready to triage any potentially critical security issues. Swift, efficient, and effective, our Managed Monitoring has your back, 24/7.
Continuous real-time threat monitoring across entire attack surface
Triage alerts for threats detected within customer systems
Customer notifications in the event of high confidence alerts
Instant alerts of new vulnerabilities present on systems
Security tailored for threats that matter most
Our experts will customize a threat detection profile specific to your unique organizational threats and integrate them with your CSIRT through Managed Onboarding, ensuring an effortless security experience.
60-day customer support following agent deployment
Customized alert tuning with expert assistance
Initial alert triage support
Onboarding and training for a seamless transition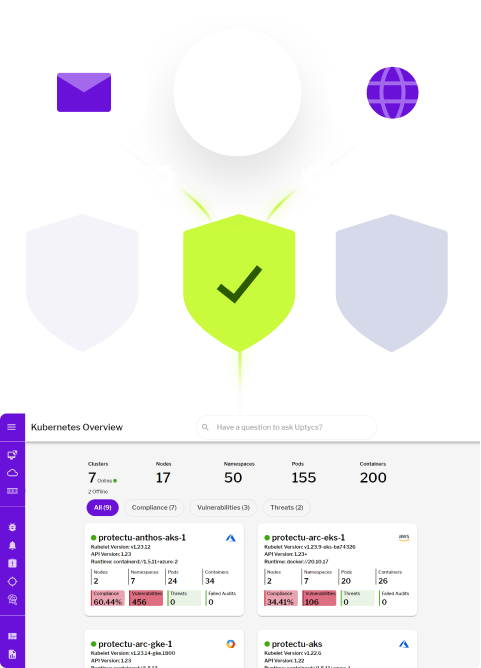 Digital Forensics and Incident Response (DFIR)
Rely on the science of digital forensics
Identify, contain, investigate and eradicate threats on-prem, in the cloud, or hybrid environments. Together, the Uptycs platform and our team of Digital Forensics and Incident Response experts (DFIR) can detect and protect.
Collaborative Incident Response
Partner up with Uptycs' experienced DFIR team, who can collaborate with external consultants or your own internal staff to resolve security incidents promptly.
Expert-led Investigation
Engage Uptycs' DFIR experts to lead incident investigations alongside your internal team, ensuring that critical details are uncovered.
End-to-end Incident Response
Trust Uptycs' dedicated DFIR professionals to manage the entire incident response process from start to finish, responding swiftly and effectively to security breaches.
"Our security team is lean. We hire Uptycs for MDR because they're the experts in their solution."

Chris Castaldo
CISO, Crossbeam
Resources for
the modern defender
Prepare for any challenges that lie ahead by choosing
the right tools today.
Analyst Report
Gartner® CNAPP Market Guide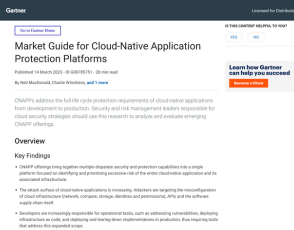 Webinar
Shifting Up DFIR from XDR to the Cloud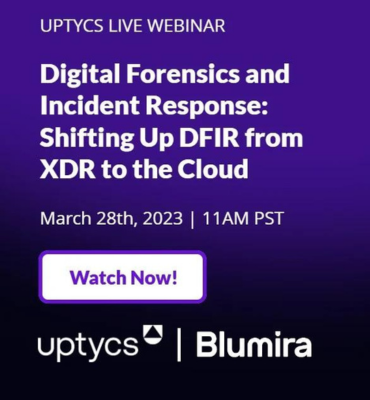 ESG Report
ESG Report: Secure the Expanding Cloud-native Attack Surface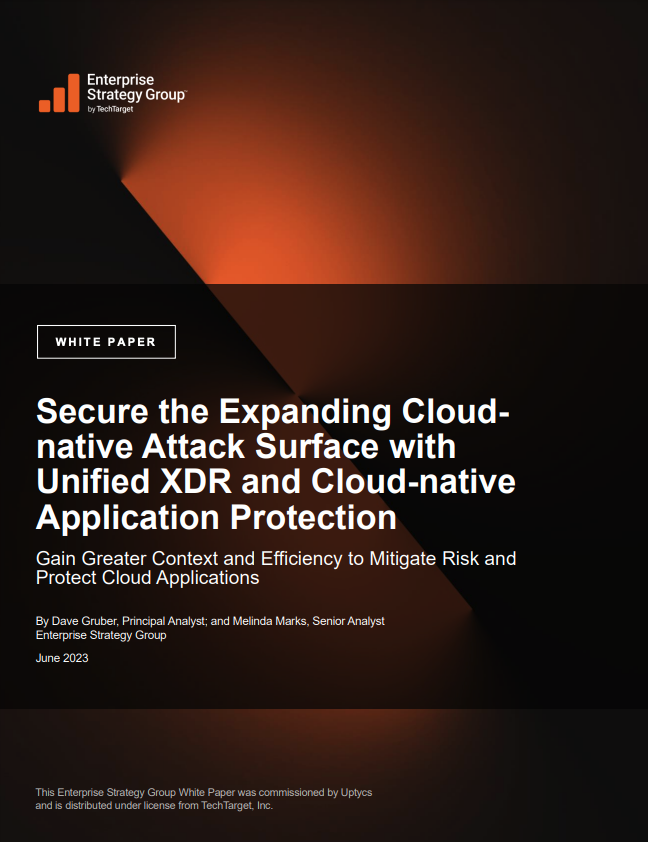 See Uptycs in action
Start with our free, no-obligation 35-day trial. Get comfortable with Uptycs using synthetic data, then deploy to a live environment.