Uptycs Live webinar
Thinking strategically about CNAPP


On-demand Webinar
Duration: 40 min
Original Air-Date: June 28th, 2022
This month at Uptycs Live we deep dive into the cloud-native application protection platform (CNAPP), understanding how a platform approach enables teams to solve use cases in real-time across CSPM, CWPP, CIEM, and KSPM use cases. Learn how unifying your data and control plane security tools enables faster insights and aids teams in proactive, reactive, and protective security.

Through a platform approach, tools are developed to normalize data at point of collection, streaming into the solution and correlating across a diverse set of assets from traditional cloud workloads to containers and micro-VMs. The best tooling means no more waiting to index data and then analyze, teams need to be enabled for faster queries, response times, and mean-time-to-knowledge.

View this webinar to think strategically about how a strong platform approach to CNAPP security contrasts to a portfolio approach, and how platforms will best equip your organization to defend against cloud-based risks.
What you will learn:
What is the CNAPP category and how the security industry is unifying capabilities for CWPP, CSPM, KSPM, and CIEM solutions
Understand how a platform approach contrasts with a portfolio approach, by normalizing data at point of collection, correlating across assets as the data comes in, and enabling faster querying and indexing
How to think effectively about the right cloud security tooling for enabling your scaling team and asset categories
Resources for
the modern defender
Prepare for any challenges that lie ahead by choosing
the right tools today.
Research
Gartner Hype Cycle for Application Security, 2022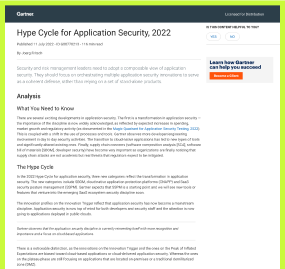 Research
Gartner Hype Cycle for Application Security, 2022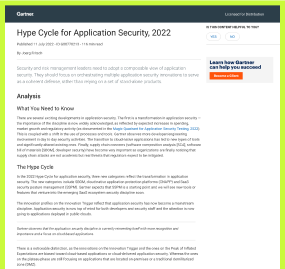 Research
Gartner Hype Cycle for Application Security, 2022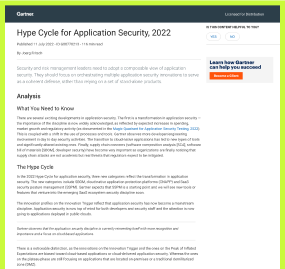 See Uptycs in action
Start with our free, no-obligation 35-day trial. Get comfortable with Uptycs using synthetic data, then deploy to a live environment.