Threat detection and response
Tailored alerts to detect critical events
Security alerts can be overwhelming, but missing a legitimate threat is not an option. Uptycs simplifies threat detection by offering rich context for your analysts and powerful response and remediation capabilities.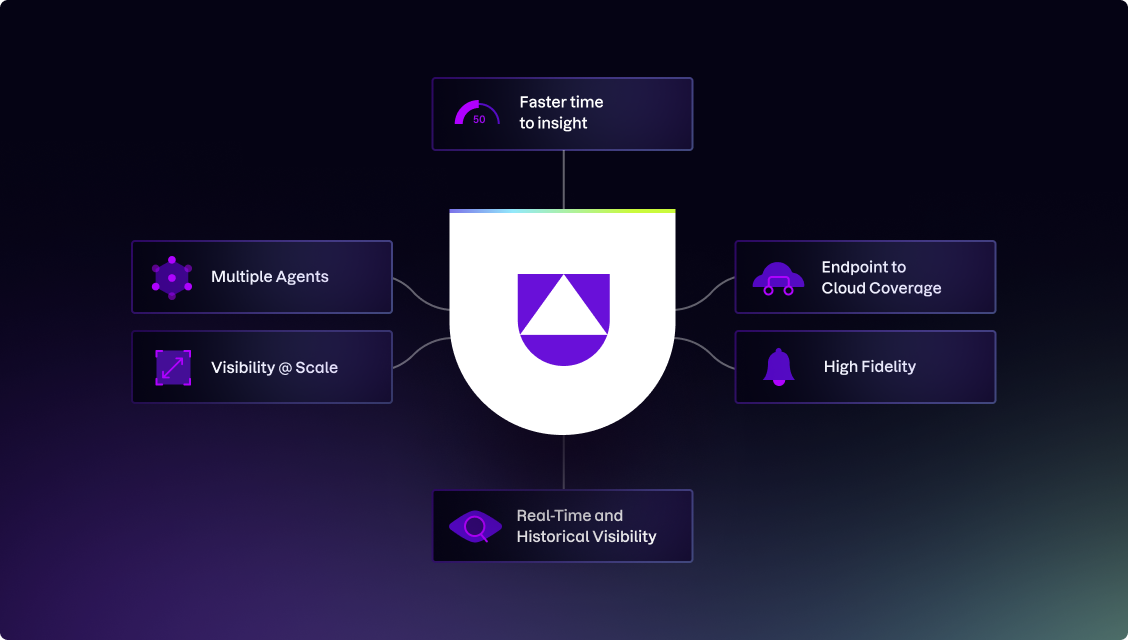 Effortless end-to-end security solutions
Expose security threats before
they strike
Uptycs detects and responds to threats everywhere across your cloud, endpoints, containers, and K8s systems, addressing the challenges of a growing cloud footprint and expanding attack surfaces—including your developers' laptops.
Protect macOS, Windows, and Linux endpoints
Detect malicious use of cloud API commands
Identify container and Kubernetes attacks
Correlate endpoint and cloud activity with threat intelligence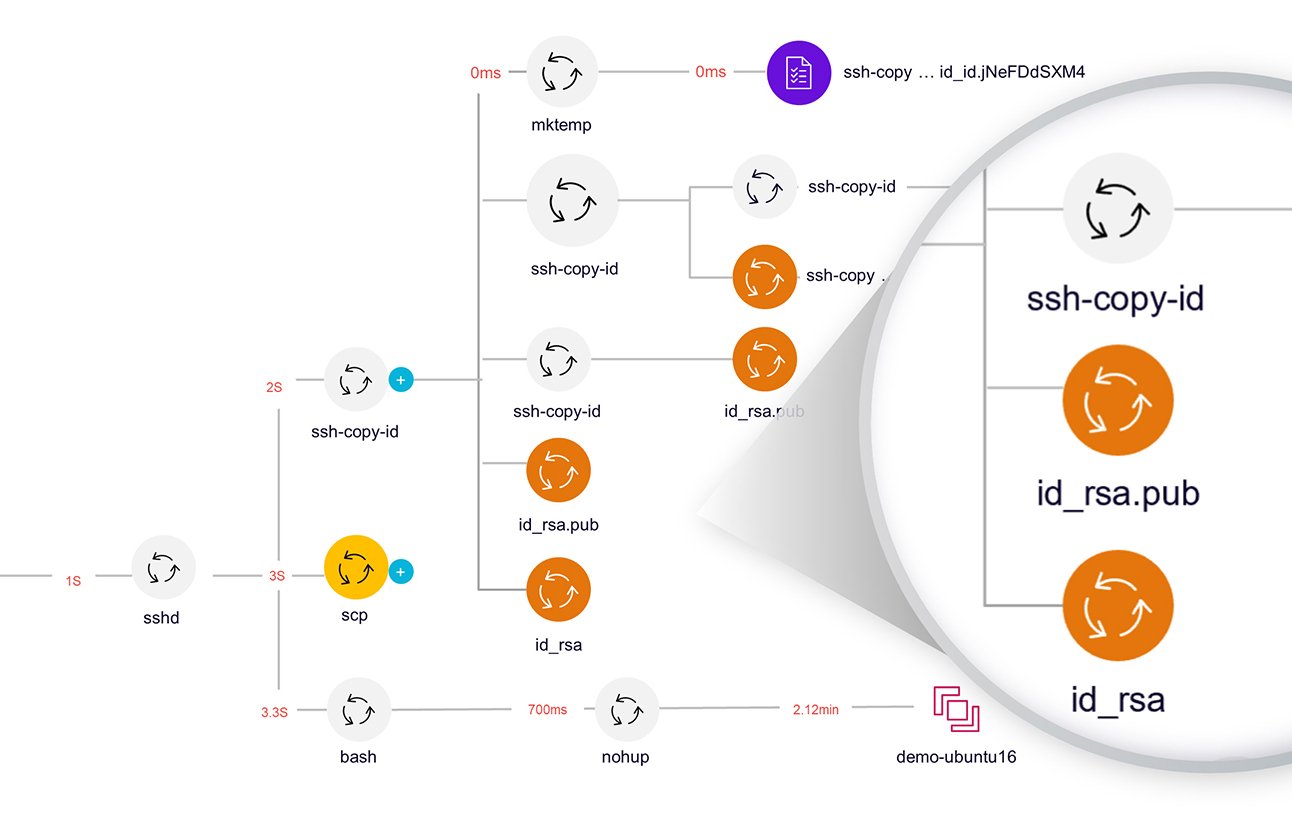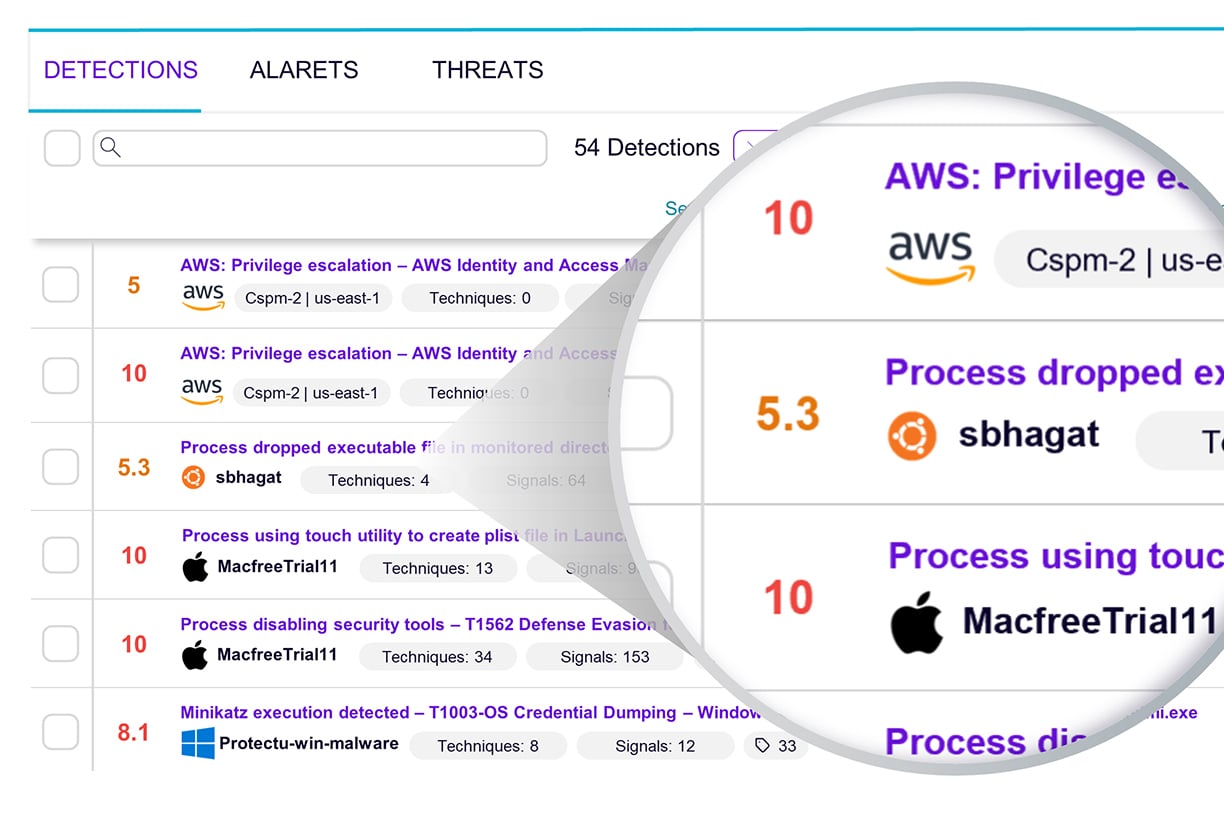 Engineered for advanced protection
With Uptycs, security teams can tailor their threat detection to their unique environment using clear logic and the option to replicate and adjust existing rules - and no black boxes.
View transparent detection logic
Clone and modify detections
Bring your own file hashes, YARA rules, JA3 signatures
Implement detection-as-code with a robust REST API
Intelligent response and automated blocking
Uptycs delivers automated blocking and remediation to quickly address automated attacks and minimize damage. Best of all, human analysts can intervene in real-time, if necessary.
Block malicious software and traffic
Automatically run scripts to remediate threats
Take real-time actions on hosts, files, processes, users, and containers
Integrate with SOAR and other security tools for advanced response options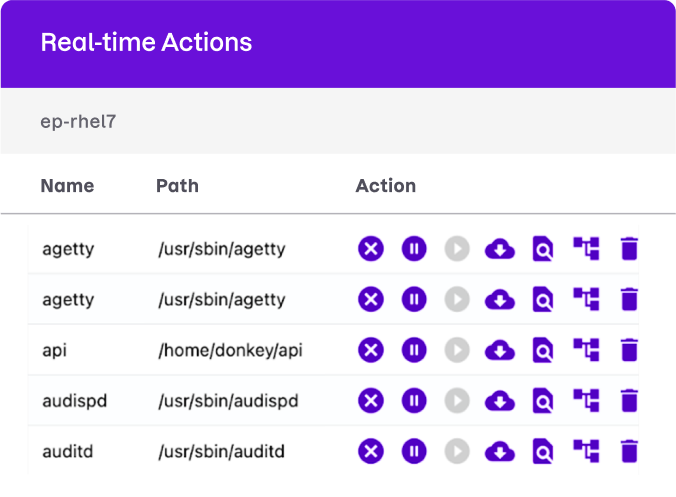 Shift up your security
Advanced protection
across your environment
Uptycs XDR provides smart detection, cross-platform visibility, and customizable protection to defend your organization against advanced threats.
Smart Detection
Uptycs' smart detection capabilities use behavioral analysis and threat intelligence to identify and respond to advanced threats in real-time.
Cross-Platform Visibility
With Uptycs XDR, you can see and respond to threats across your entire environment, including endpoints, cloud infrastructure, containers, and Kubernetes.
Customizable Protection
Uptycs XDR's customizable policies and automated response options help you stay ahead of threats, protecting your organization on your own terms.
Resources for
the modern defender
Prepare for any challenges that lie ahead by choosing
the right tools today.
Analyst Report
Gartner® CNAPP Market Guide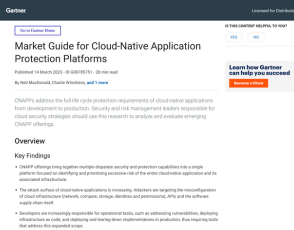 Webinar
Shifting Up DFIR from XDR to the Cloud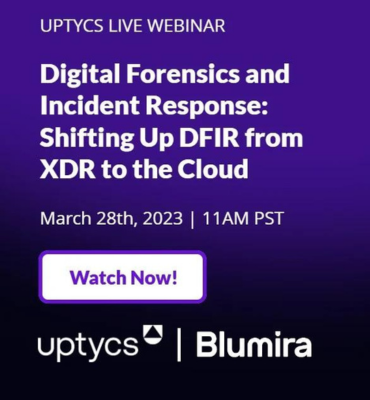 Threat Research
Quarterly Threat Bulletin #7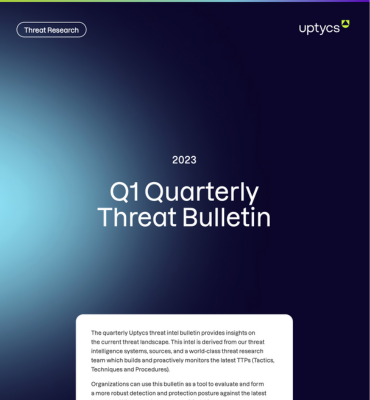 See Uptycs in action
Start with our free, no-obligation 35-day trial. Get comfortable with Uptycs using synthetic data, then deploy to a live environment.