Bring your questions.
Uptycs has the answers.
Track activity across environments
Defenders shouldn't have to rely on multiple tools to track malicious activity across different environments. This slows down investigations and creates unnecessary stress.
Reduce complexity and boost peace of mind
Conduct investigations across cloud and on-premises environments
Analyze telemetry from macOS, Windows, Linux, K8s control plane, and public cloud APIs
Normalize all telemetry as SQL tables for easy correlation with a JOIN clause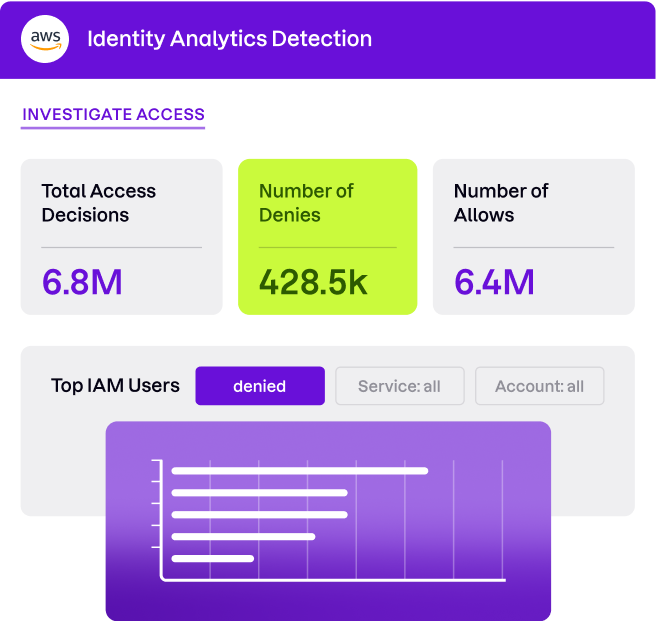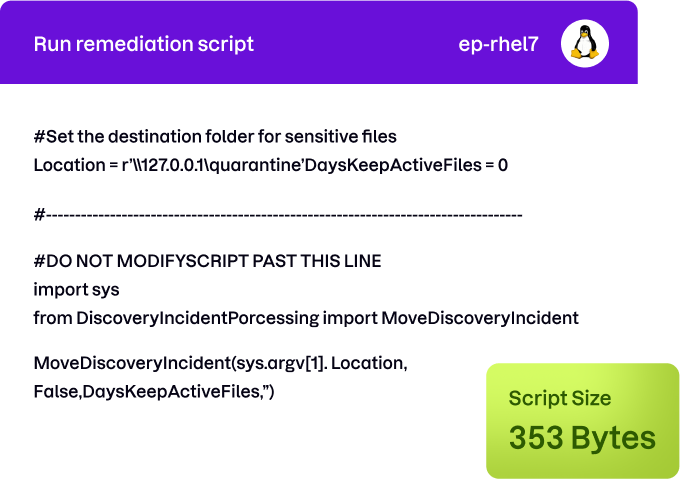 Live investigation and remediation
Uptycs provides an at-a-glance view of the activity of a running system and empowers you to take immediate action to stop any malicious behavior in real time.
The power to do more, instantly
Browse the file system and running processes
Download files, or carve and scan processes
Kill, pause, restart processes and view their ancestry list
Quarantine or shut down a host, enable or disable users, or run remediation scripts
Flight recorder
Capture complete and accurate telemetry with Uptycs Flight Recorder. Secure the ability to play back the past activity of a system, including workloads that are no longer running.
The power to explore even more
Collect and analyze detailed system telemetry including process, file, and socket events
Store detailed telemetry for up to 30 days (longer retention is available)
Use Time Machine feature to select telemetry for a certain period for playback
Analyze detection events in detail, including interactive process tree showing correlated system activity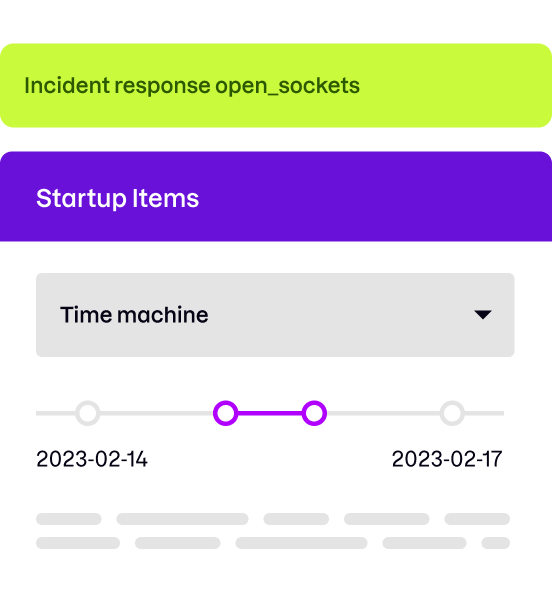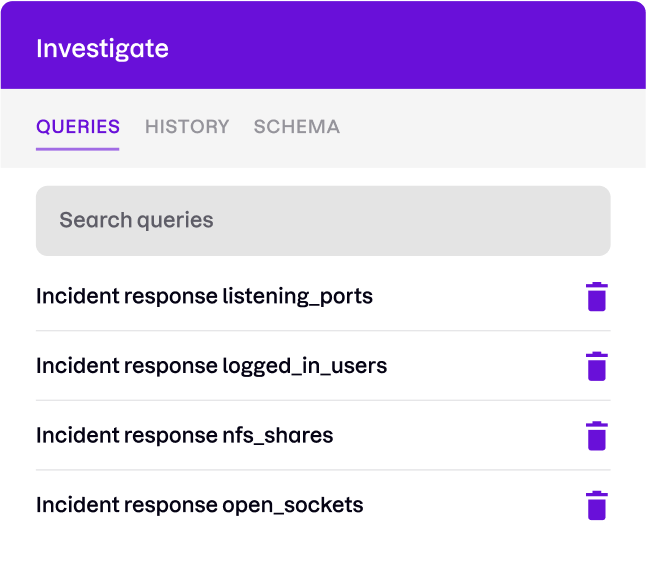 Industry standard SQL
Uptycs provides a set of investigation queries, but also provides the ability and freedom to create your own to enhance your incident response capabilities.
Uptycs speaks your language
No proprietary query language to learn
Save investigation queries for teammates to use during incident response
Access an easy-to-understand schema to see what tables and columns are available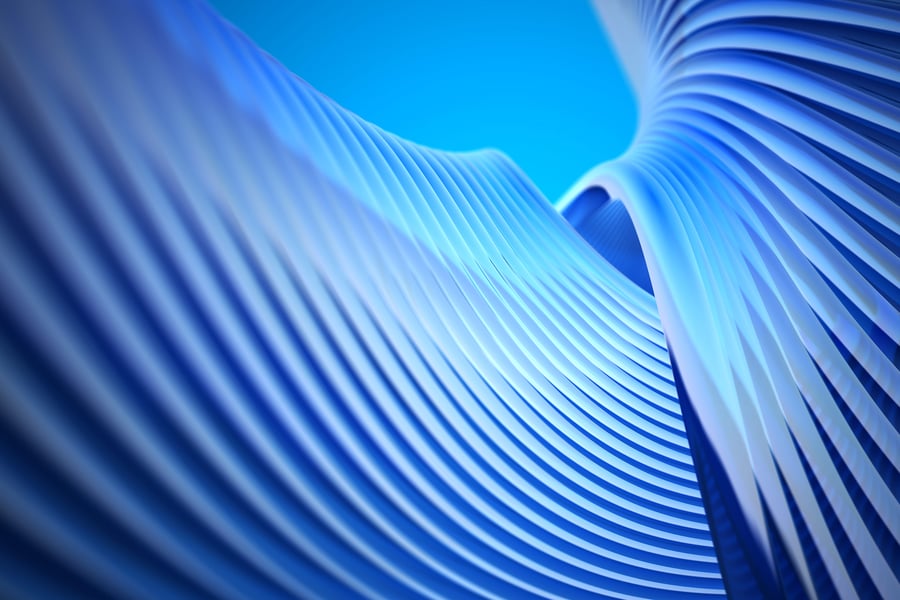 "I would not want to do security anywhere without the level of visibility that Uptycs provides on the endpoint."

Steve Shedlock
Incident Response Team Lead, SEI
Resources for
the modern defender
Prepare for any challenges that lie ahead by choosing
the right tools today.
Analyst Report
Gartner® CNAPP Market Guide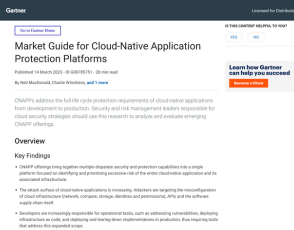 ESG Report
ESG Report: Secure the Expanding Cloud-native Attack Surface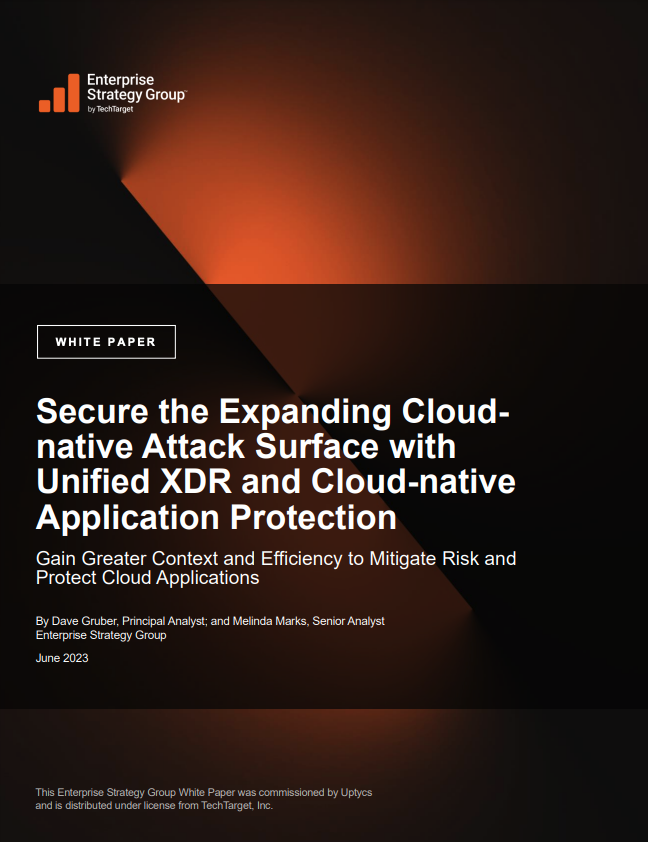 Threat Research
Quarterly Threat Bulletin #7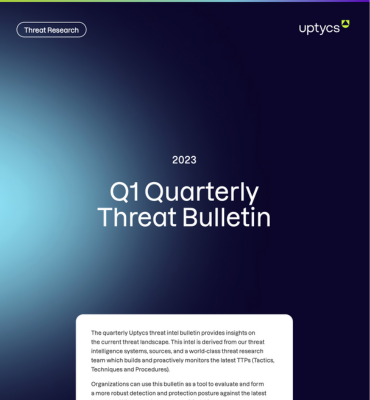 See Uptycs in action
Find and remove critical risks in your modern attack surface - cloud, containers, and endpoints - all from a single UI and data model. Let our team of experts show you how.