Cloud Compliance
Optimize compliance to your needs
Audits are easy with Uptycs. Our platform unifies data from all your on-premises and cloud environments, allowing you to evaluate your compliance posture in one place.
Security versatility at your fingertips
Adapting to complex compliance demands
Uptycs enables compliance teams to effortlessly accommodate unique requirements specific to their organizations. Efficiently monitor compliance across diverse asset groups subject to varying demands.
Customize compliance checks with adjustable parameters
Group and tag assets for optimal visibility
Visualize the percentage of passed checks for any group
Monitor compliance progress over time to track improvement
Benefit from file integrity monitoring (FIM), vulnerability scanning, and malware detection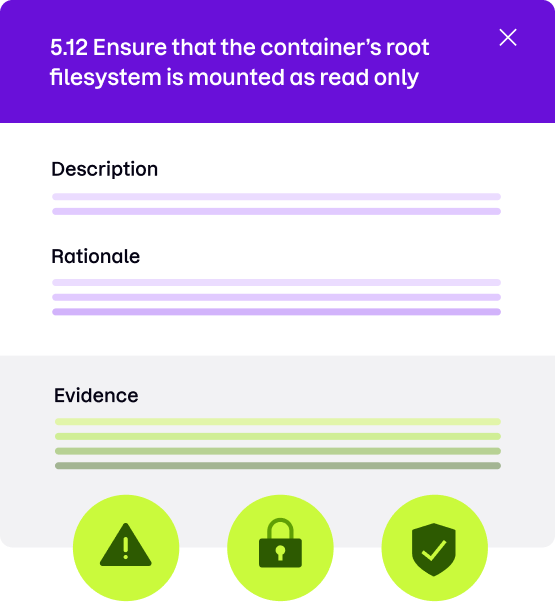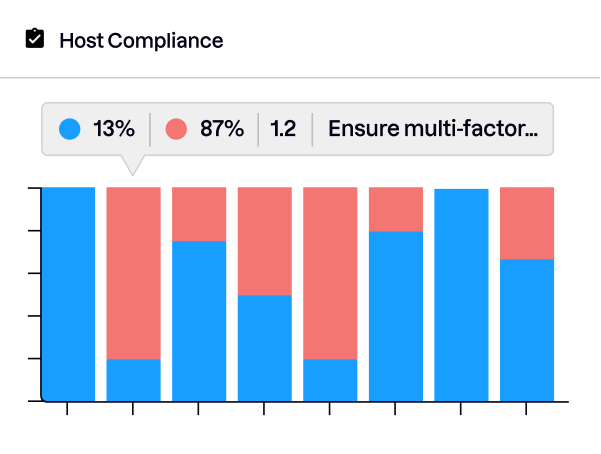 Compliance at the speed of cloud
Conventional compliance tools can be slow in extracting information and compiling reports. Uptycs unobtrusively collects a wealth of telemetry and makes it readily accessible for your compliance demands.
Obtain evidence through live and historical queries
Generate reports in a fraction of the time taken by traditional compliance tools
Normalize, ingest, and analyze data from both cloud and endpoint infrastructure
Unified compliance across environments
Uptycs uniquely provides quick access to compliance posture across endpoint, container, Kubernetes, and cloud environments. With a single solution, confidently address compliance concerns spanning multiple technologies.
Unified view of compliance posture across various environments
Minimize the number of tools required for compliance monitoring
Accommodate environment-specific checks, such as NSA Hardening Guidelines for K8s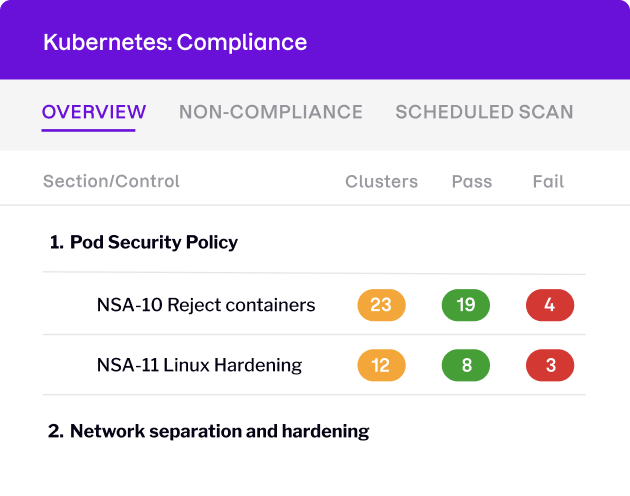 "It's a very convenient force multiplier to have one agent and data model everywhere. A huge benefit of Uptycs is that it's a single solution that allows us to correlate data from user endpoints and cloud."

Chris Castaldo
CISO, Crossbeam
Resources for
the modern defender
Prepare for any challenges that lie ahead by choosing
the right tools today.
Analyst Report
Gartner® CNAPP Market Guide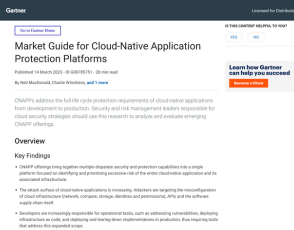 Whitepaper
Continuous Endpoint, Container, and Cloud Compliance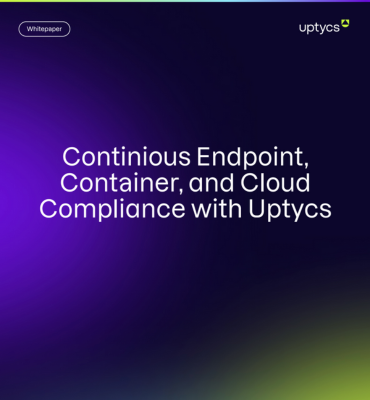 ESG Report
ESG Report: Secure the Expanding Cloud-native Attack Surface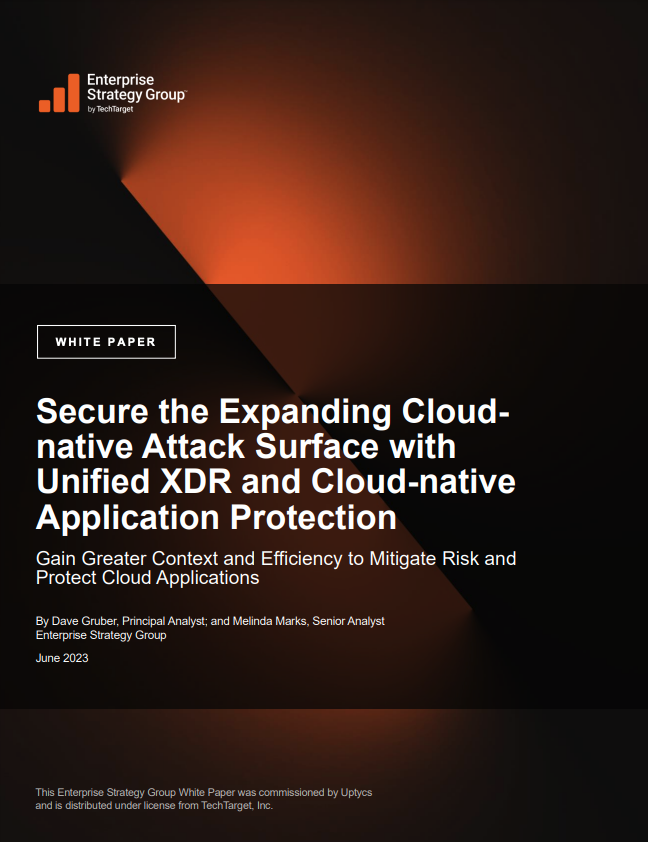 See Uptycs in action
Find and remove critical risks in your modern attack surface - cloud, containers, and endpoints - all from a single UI and data model. Let our team of experts show you how.