Cloud Infrastructure Entitlements Management (CIEM)
Make zero trust in the cloud a reality
Implement least privilege, visualize identity relationships, and rapidly respond to security incidents and threats from the same platform you use to secure your cloud infrastructure.
Cloud identity and
entitlement analytics
Implement least privilege
Enhance your cloud security using Uptycs' cloud infrastructure entitlement management (CIEM) solution, offering real-time detection of identity misconfigurations, access request tracking, and support for least privilege implementation.
Obtain detailed insight into cloud permissions and access
Monitor requests and pinpoint potential access risks
Simplify access management with a user-friendly dashboard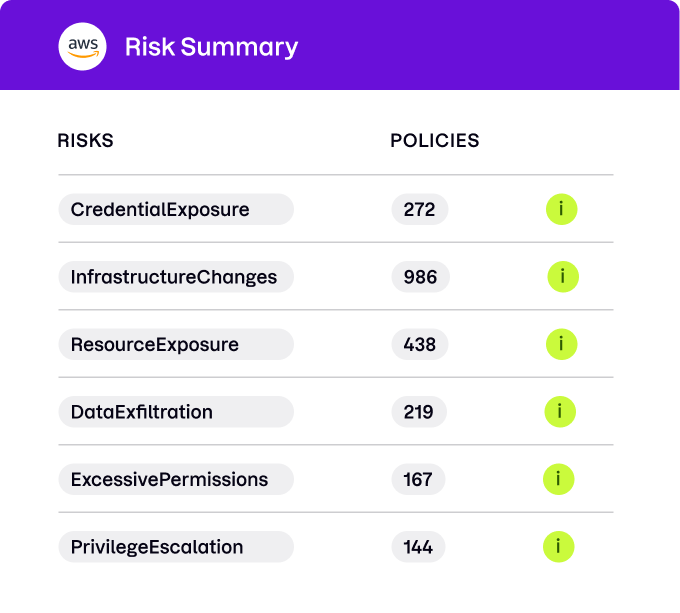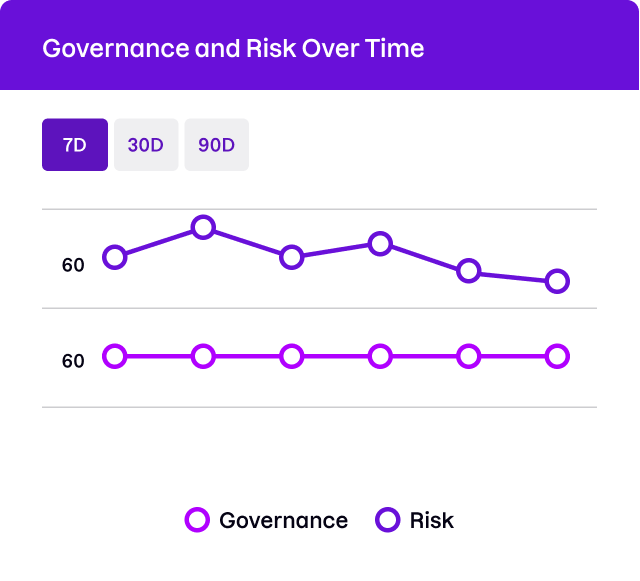 Measure identity risk posture
Uptycs evaluates the identity risk posture of your cloud accounts by analyzing cloud identity and access management (IAM) policies, considering factors such as credential rotation, potential privilege escalation, and credential exposure.
Obtain actionable insights on identity risks and vulnerabilities
Enhance cloud security and mitigate identity-related breaches
Strengthen compliance posture and streamline auditing processes
Map identities and relationships
Uptycs visually represents the relationships between resources, identities, and policies in an easily navigable graph, with filters that enable rapid querying and simplified answers.


Quickly understand the implications of user or policy changes on your infrastructure
Apply filters such as access level or resource type for more focused insights
Expedite troubleshooting and incident response by rapidly identifying issue sources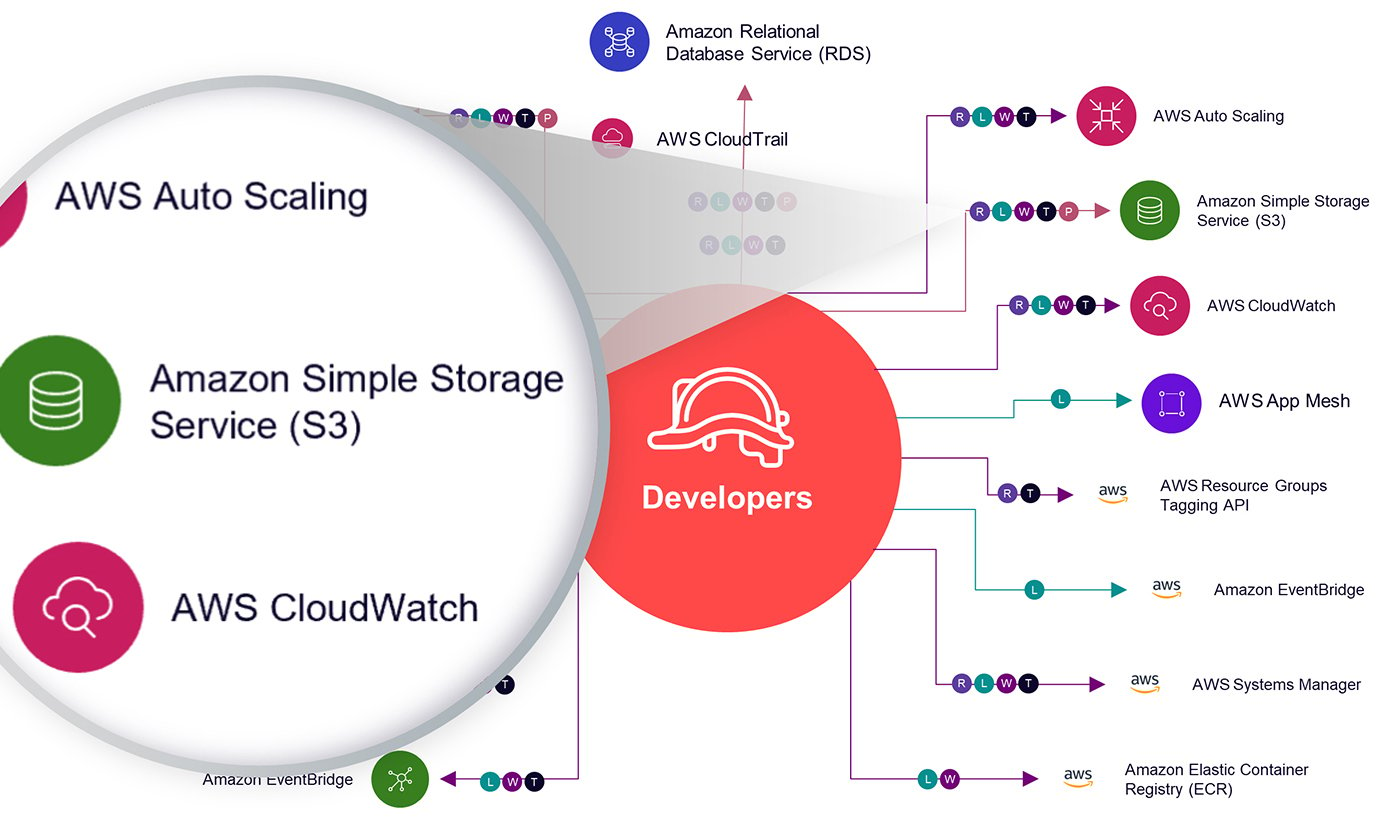 CIEM Simplified
Mitigate IAM-related cloud risks with Uptycs
According to Gartner®, "by 2023, 75% of security failures will result from inadequate management of identities, access, and privileges, up from 50% in 2020."
Simplify cloud inventory
Amid increasing identity and access-related security failures, simplify your asset and resource inventory to prevent becoming a statistic.
Harden IAM policies
Uptycs continuously evaluates your IAM policies, generating risk profiles that enable you to focus on refining the highest-risk policies for enhanced security.
Lock down identities
Uptycs provides comprehensive analysis of your cloud identity activity, delivering insights into access decisions, unusual behavior, and more.

"For so many issues, our answer is 'Go to Uptycs.' This improves efficiency because we can consolidate knowledge in fewer tools. Our security operations analysts can focus on one toolset and interface."

Taylor Merry
Director of Security Operations, Flexport
Resources for
the modern defender
Prepare for any challenges that lie ahead by choosing
the right tools today.
Analyst Report
Gartner® CNAPP Market Guide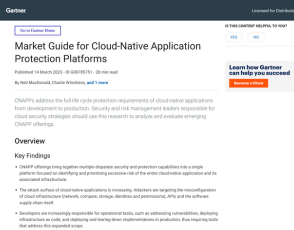 Solutions Brief
Cloud Identity Entitlement Analytics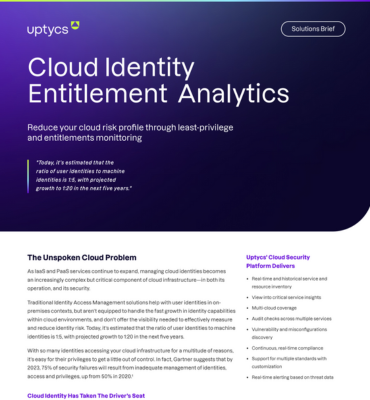 ESG Report
ESG Report: Secure the Expanding Cloud-native Attack Surface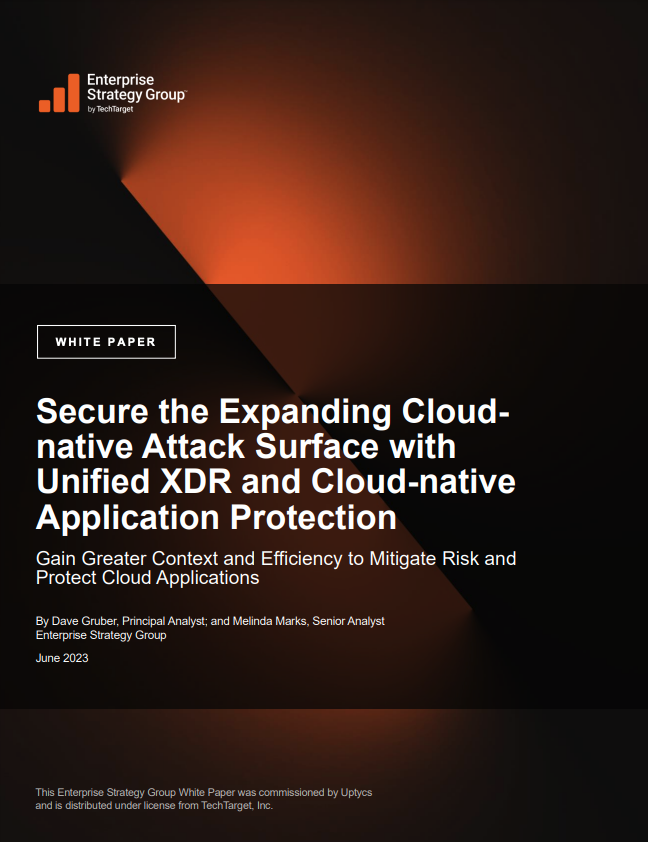 See Uptycs in action
Find and remove critical risks in your modern attack surface - cloud, containers, and endpoints - all from a single UI and data model. Let our team of experts show you how.