Endpoint Security
Leave no endpoint left uncovered
Attackers often target endpoints—especially developer laptops—because they know that's where valuable credentials and data reside. Uptycs offers comprehensive endpoint security and compliance capabilities in a single solution.
Deep visibility and control for
server and laptop assets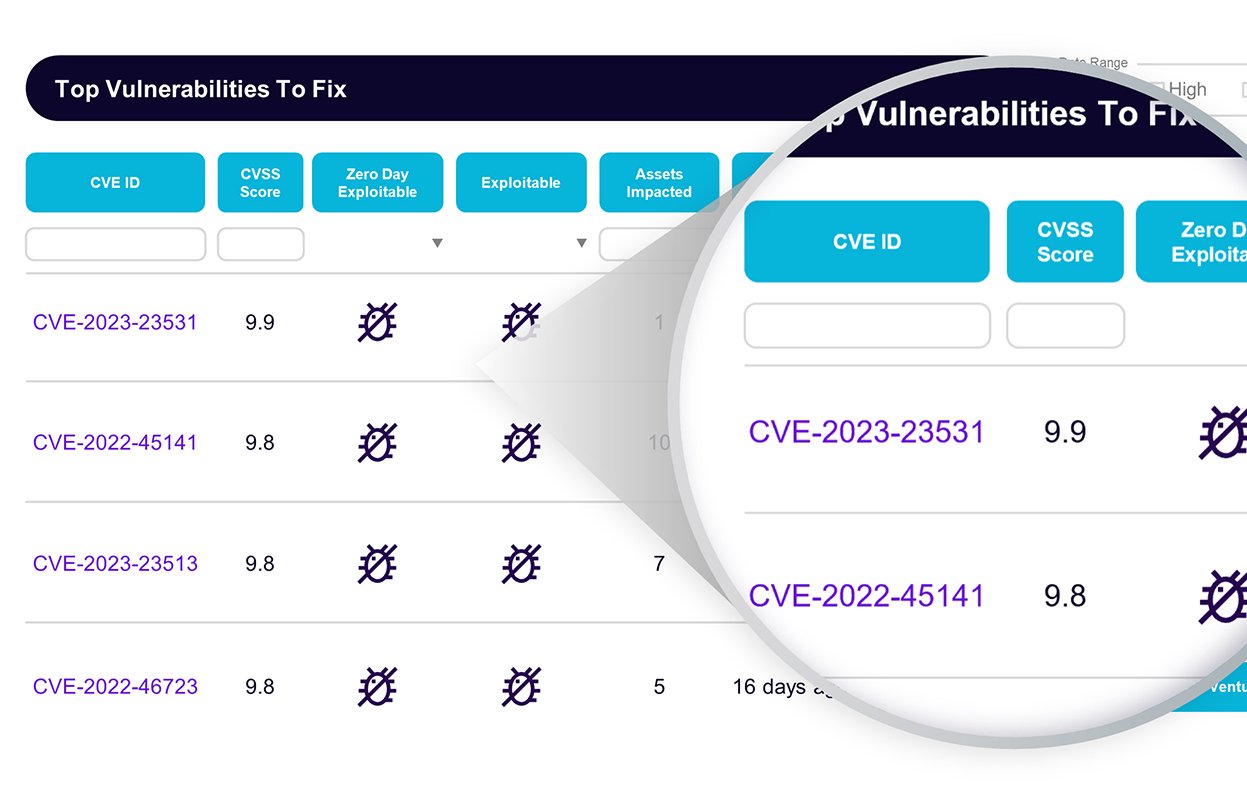 Multiple security controls, one solution
Achieve all your security and compliance requirements in a single solution with Uptycs features like file integrity monitoring, intrusion detection, malware detection, software asset inventory, and vulnerability scanning.
Meet key security controls required for NIST 800-53, PCI, and SOC 2
Cut down on agent bloat that can perturb systems
Improve staff productivity with only one solution to learn
More than
traditional EDR
Uptycs includes a number of endpoint security capabilities you won't find with traditional EDR tools. Offering advanced allowing you to:
View detection logic and engineer custom detections
Run YARA rules against real-time process and file events
Take real-time actions including carving files, running scripts, isolating hosts, blocking IPs, and more
Monitor sensitive folders with file integrity monitoring (FIM)
Report on organization's exposure to newly disclosed threats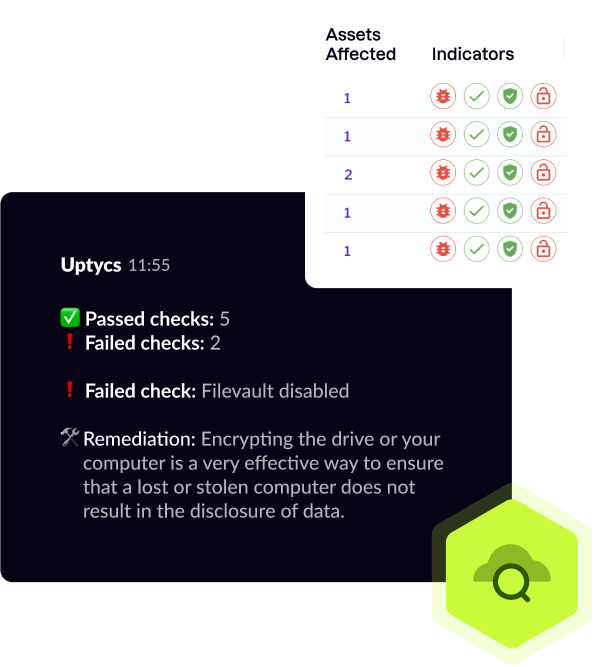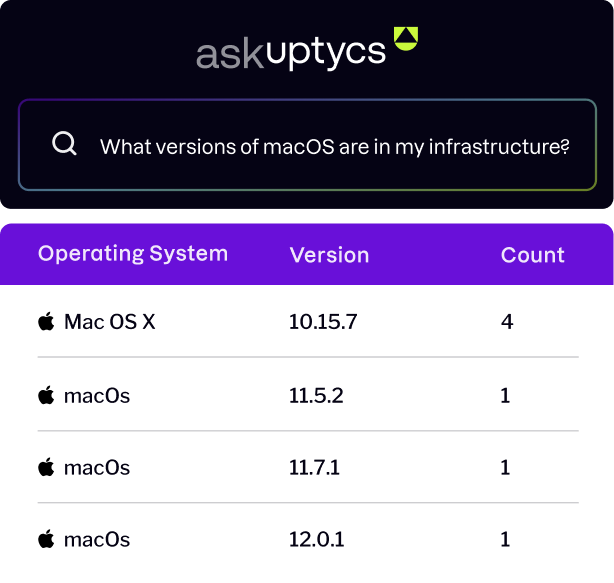 Query your
endpoint fleet
like a database
Building on and extending open-source osquery technology, Uptycs equips organizations with visibility into their endpoint fleets.
Answer questions during threat hunting, investigations, audits, and more
Run live and historical queries on a single system or across a fleet
Use standard SQL; no need to learn proprietary query languages
Enlist users in defense
Uptycs includes a friendly automated Slack bot, "Otto M8," that alerts users to misconfigurations and other security issues on their devices. Otto M8 will be on hand to:
Help users keep their devices up-to-date and secure
Provide users with rationale and remediation steps
Enables users to re-scan their device to confirm successful remediation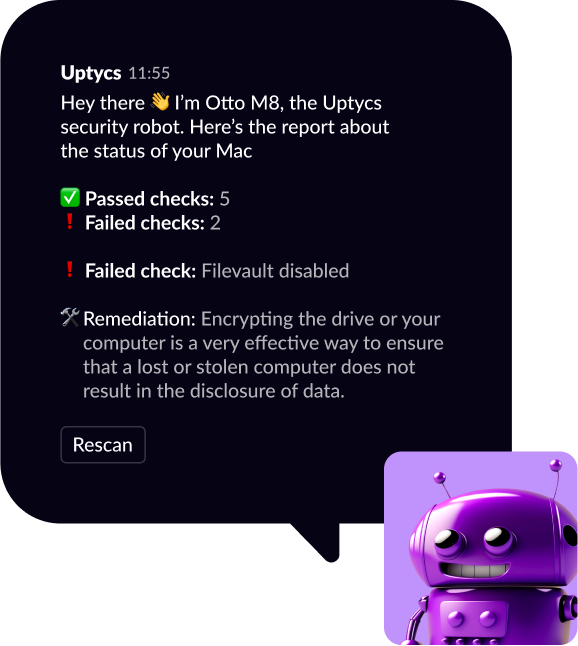 Uptycs endpoint features at-a-glance
Your all-in-one solution for endpoint security, compliance, and vulnerability management
Uptycs provides you with unprecedented visibility across your endpoint fleet for threat detection and response, asset inventory and insight, audit and compliance, vulnerability scanning, and more.
Best-in-class
EDR
Detect, block, investigate, and remediate malicious behavior across macOS, Linux, and Windows platforms.
Vulnerability scanning
Answer questions fast and with confidence. Inventory vulnerable packages across your fleets and decide which systems to prioritize.
Compliance & audit
Monitor and report on all major compliance standards with flexible checks. Easily gather evidence needed for auditors and vendor assessments.

"For so many issues, our answer is 'Go to Uptycs.' This improves efficiency because we can consolidate knowledge in fewer tools. Our security operations analysts can focus on one toolset and interface."

Taylor Merry
Director of Security Operations, Flexport
Resources for
the modern defender
Prepare for any challenges that lie ahead by choosing
the right tools today.
Analyst Report
Gartner® CNAPP Market Guide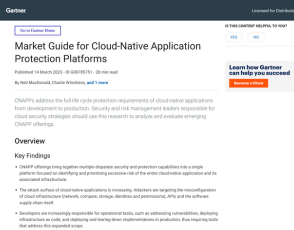 Datasheet
Security Observability for Productivity and Server Endpoints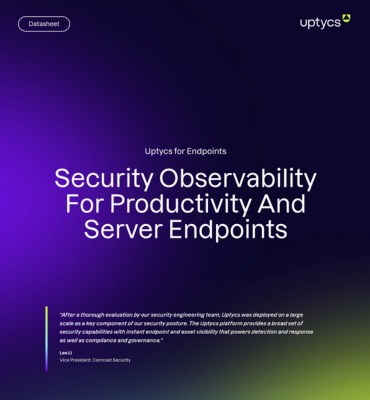 ESG Report
ESG Report: Secure the Expanding Cloud-native Attack Surface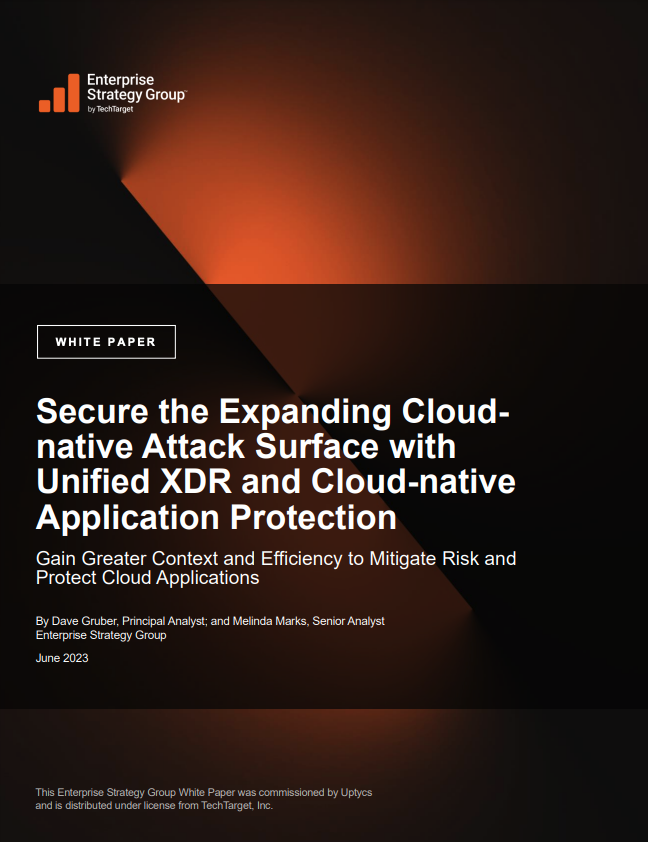 See Uptycs in action
Find and remove critical risks in your modern attack surface - cloud, containers, and endpoints - all from a single UI and data model. Let our team of experts show you how.