Analyst Report
The Maturation of Cloud-native Security: Securing Modern Applications and Infrastructure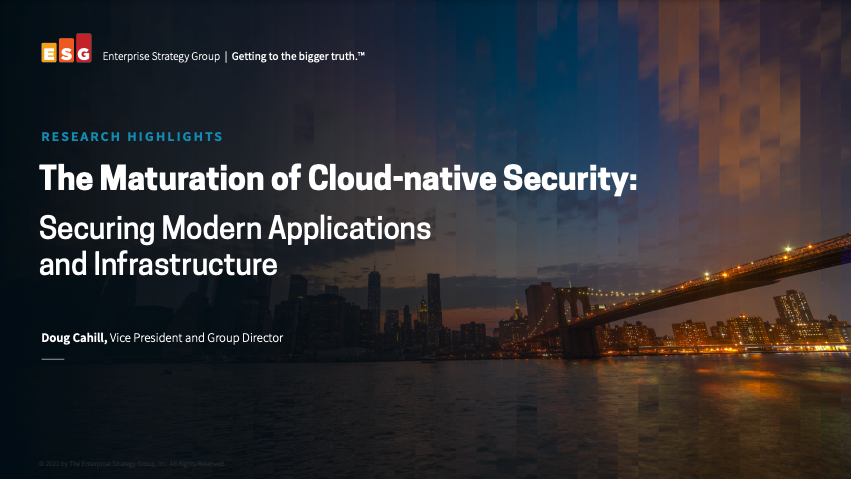 Among other findings, ESG discovered:
Program maturity gaps result in inconsistency, misconfigurations, and visibility gaps.
A diverse threat model is driving the need for an integrated defense-in-depth strategy.
The shift from a bottoms-up to a top-down approach is increasing the role of IT ops.
The requirement for breadth of coverage and depth of functionality is leading the consolidation of point tools into integrated platform modules.