Security Insights for Linux, macOS and Containers | osquery tutorial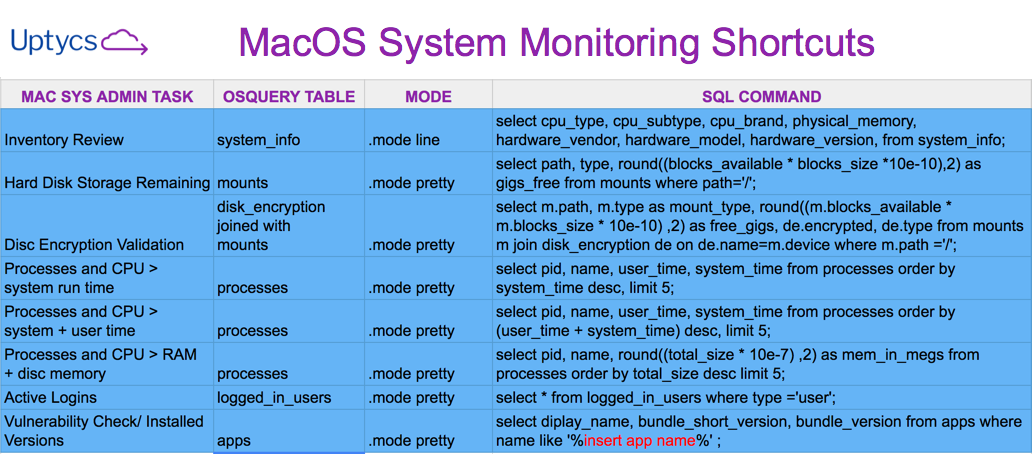 Osquery offers introspection capabilities for macOS that were previously difficult to achieve. Osquery uses a universal agent to collect and return a nearly unlimited amount of endpoint data that can then be queried like a database using SQL. For macOS system administrators, this opens up a world of quickly accessible system monitoring capabilities that we'll explore here today.
In this post and video (click here to skip ahead to the video), we'll review some of the basic tasks for macOS system monitoring with osquery (osquery can be used for Linux and Windows as well, but because macOS was previously so underserved, I'm focusing there. Most commands we'll review will be the same or similar for other systems).
What we'll cover: