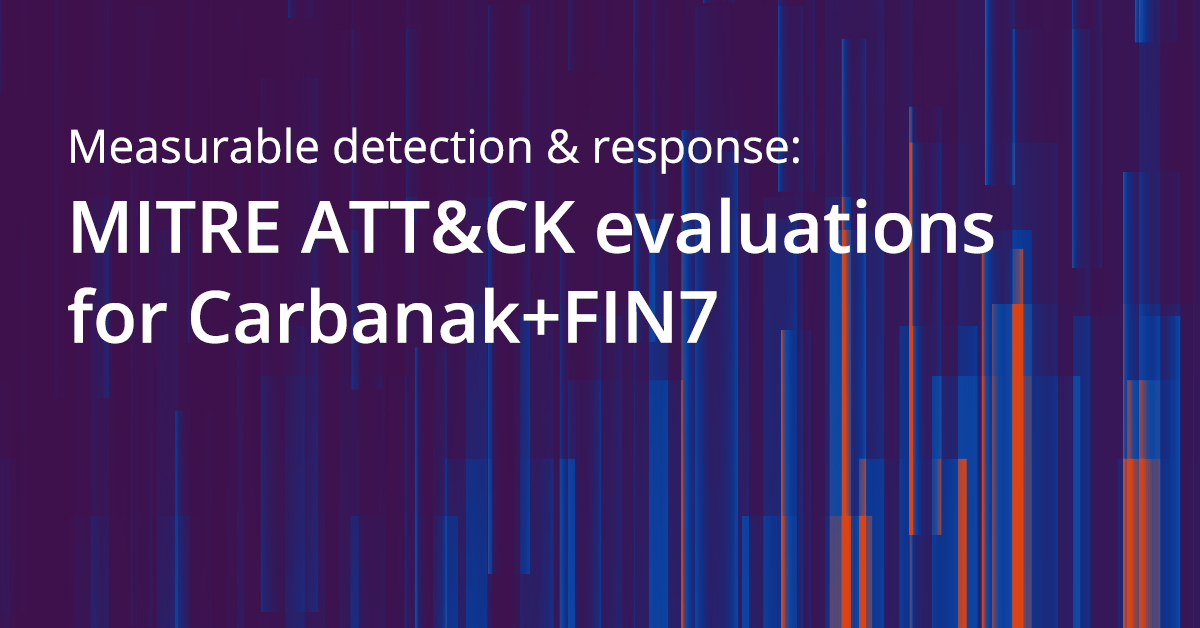 The results for the 2020 ATT&CK Evaluations for Enterprise, performed by MITRE Engenuity, are out, and we're excited about our participation and our journey as we were evaluated against the best solutions in the world. Based on the feedback during the evaluation process alongside measurable outcomes, we are delighted with our performance during our initial evaluation [read our press release here]. Notably, in addition to surfacing key indicators of behavior, attacks, and compromise, Uptycs linked the lateral movement of the attackers as they moved from host to host throughout the entire attack campaign.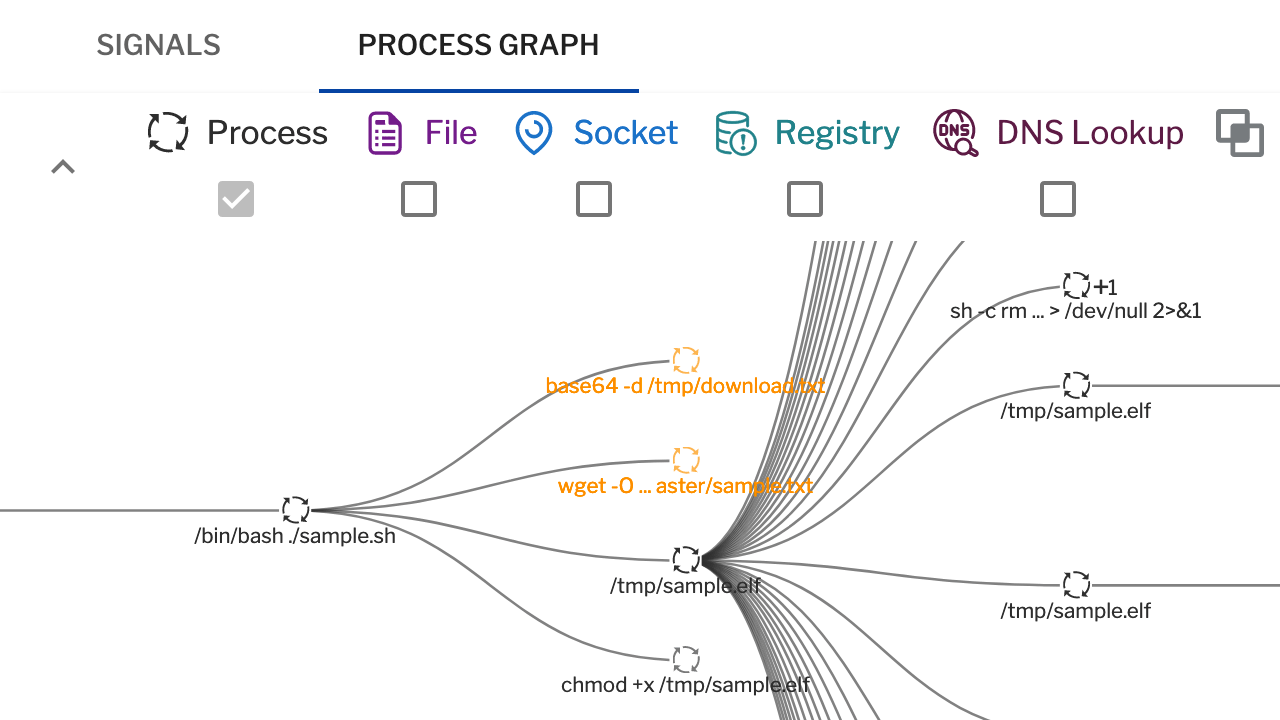 Despite the fact that Linux server endpoints comprise 90% of cloud workloads and a majority of on-premises enterprise workloads, they don't usually get as much attention as productivity endpoints. Most EDR solutions focus on end users and don't meet the unique requirements for production Linux servers, such as the need for 100% uptime and low resource consumption.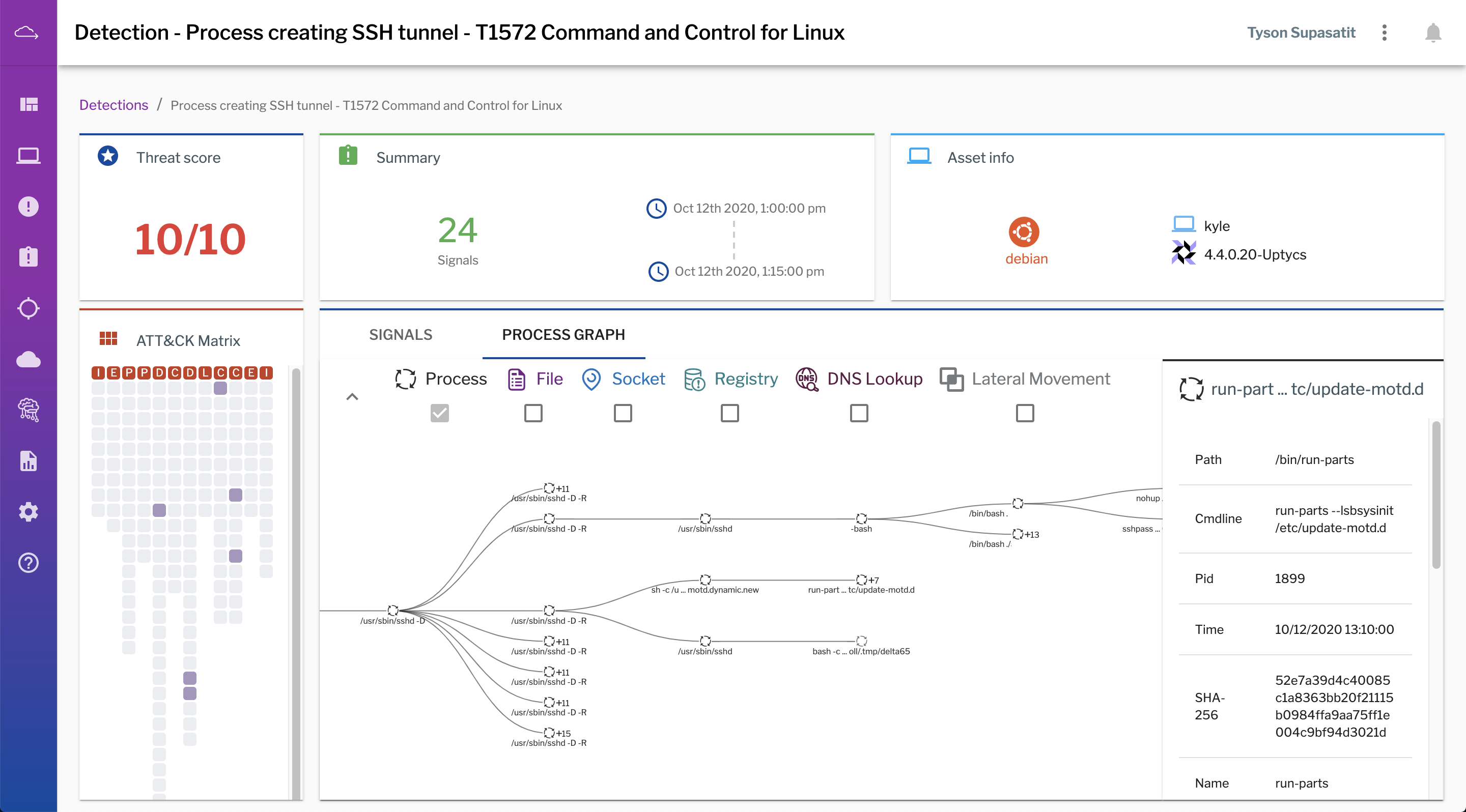 Today, Uptycs is introducing enhanced detection capabilities, including a new detections UI that correlates signals (events and alerts), assigns a composite threat score, and maps the associated signals to the MITRE ATT&CK matrix. This new experience equips analysts with the context they need to quickly triage their detections queue without feeling like they're missing anything. Watch the demo video below to see the new functionality in action.